Legendary women's basketball coach Pat Summitt steps down at Tennessee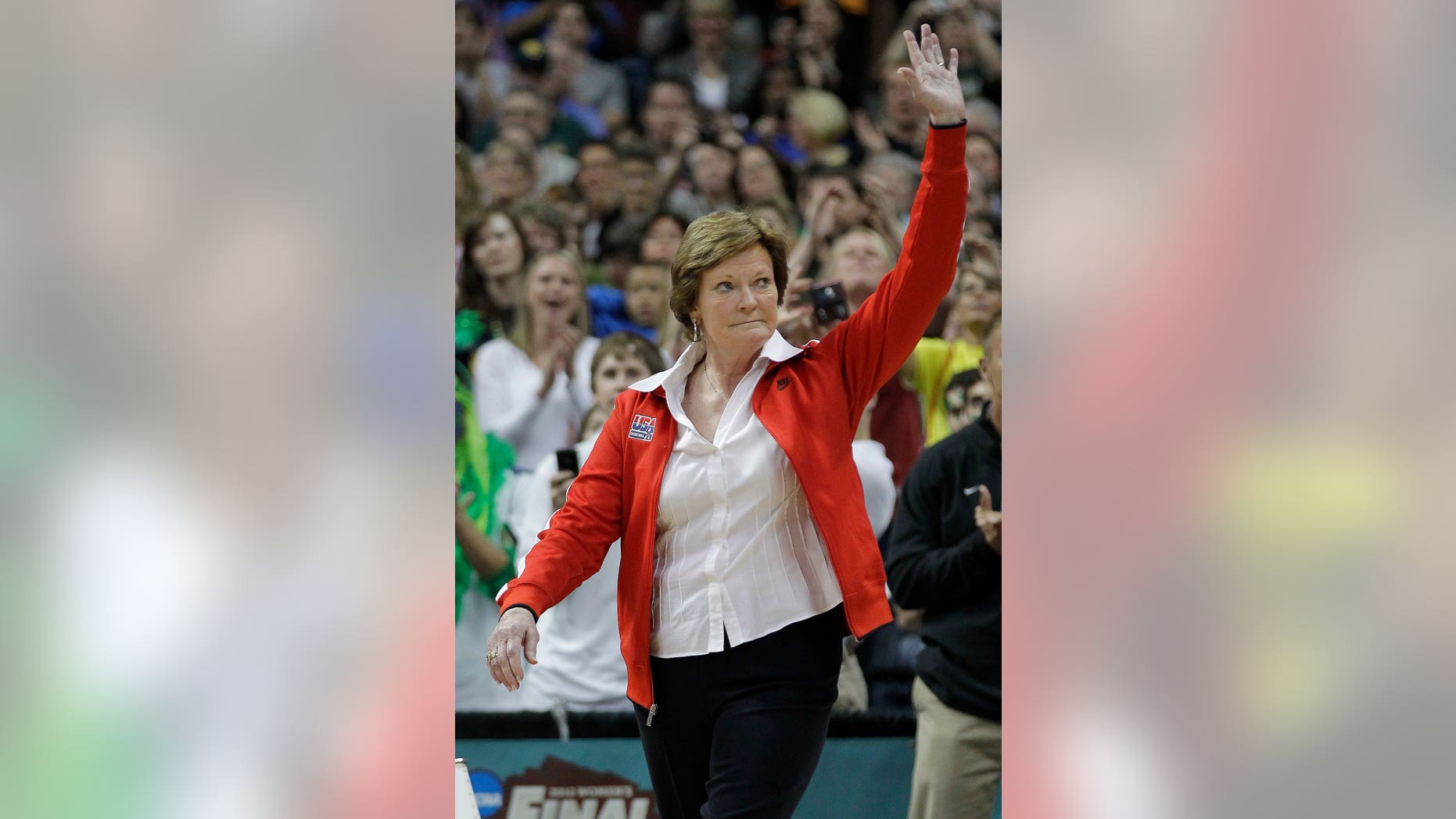 KNOXVILLE, Tenn. – Legendary women's basketball coach Pat Summitt stepped down Wednesday after 38 seasons at Tennessee.
The winningest coach in college basketball history was diagnosed with early-stage dementia last year, but remained on the Lady Vols' sideline for one more season, leading the team to the Elite Eight.
Associate head coach Holly Warlick, who has been an assistant under Summitt for 27 seasons, will be the new coach, while the 59-year-old Summitt will serve as head coach emeritus.
The university said Summitt will remain involved with the program and its players, acting as a liaison to the athletic director, and staying involved in on-campus recruiting.
"I've loved being the head coach at Tennessee for 38 years, but I recognize that the time has come to move into the future and to step into a new role," said Summitt.
"I support Holly Warlick being named the next head coach, and I want to help ensure the stability of the program going forward."
Summitt ends her brilliant career with a record of 1,098-208, winning eight national titles, and reaching 16 Final Fours. Her 1997-98 championship squad finished 39-0, and she led the 1984 US women's team to the Olympic gold medal.
"It is extremely difficult to adequately express what Pat Summitt has meant to the University of Tennessee, the sport of basketball, and the growth of women's athletics nationally," said athletic director Dave Hart.
"She is an icon who does not view herself in that light, and her legacy is well-defined and everlasting. Just like there will never be another John Wooden, there will never be another Pat Summitt."
Warlick is already a member of the Women's Basketball Hall of Fame for her accomplishments as a point guard for the Lady Vols from 1976-80.