LeBron James is picking up the tab on Dahntay Jones' fine (again)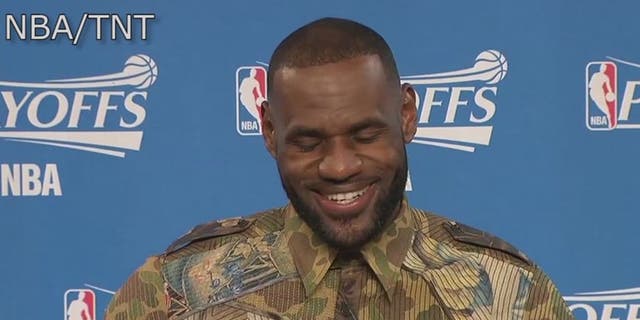 Dahntay Jones barely even saw the floor against the Toronto Raptors on Monday night, but managed to lose two thirds of his salary when he did.
Well, he would have if not for LeBron James.
The Cleveland Cavaliers added Jones to the roster on the final day of the season, paying him just $9k in proratedsalary.
Jones entered Game 1 against the Raptors with just three minutes left andgot into it with Toronto's Norman Powell, picking up two technicals for trash talkingin the waning moments of the Cavs 116-105 win.
Each technical earns a $3k fine from the NBA and the second resulted in an automatic ejection.
Cue LeBron:
"I told him tonight, I said, 'Listen, Dahntay, now enough is enough. Stop getting kicked out against Toronto all the time. I'm going to stop paying your damn fines.' But yeah, he don't have to worry about it. He's good."
Stop getting kicked out?
That's right.The Cavs also signed Jones to a prorated deal on the final day of the season last year and he managed to get kicked out of a playoff game against Toronto.
LeBron, the league's highest paid player this season, took care of that fine, a whopping $81, too.