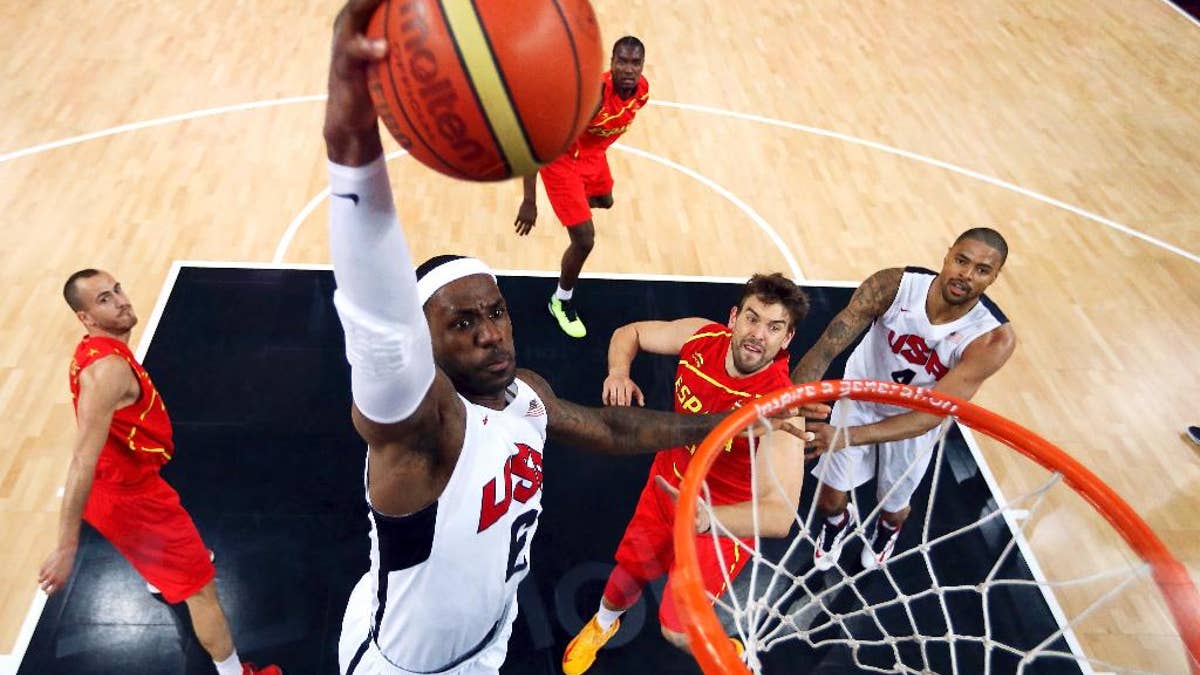 CLEVELAND – LeBron James says he has not decided whether he'll play in the 2016 Olympics.
James said Monday following the Cavaliers' practice that he's "nowhere near" deciding if he'll again play for Team USA in two years. Kevin Durant has reportedly said he will play for the American squad in Brazil, but James said following practice that "I haven't even thought about it too much. I haven't decided."
The 29-year-old James has played on three U.S. Olympic teams, winning gold medals in Beijing and London and a bronze in Athens.
James did not play for Team USA this summer as he wanted some time off and had another big decision to make, re-signing with the Cavaliers.
He will likely face more questions about his plans for two summers from now later this month when the Cavs play an exhibition in Rio de Janiero against Miami.