LeBron James explains why the Cavs have looked like a completely different team in the playoffs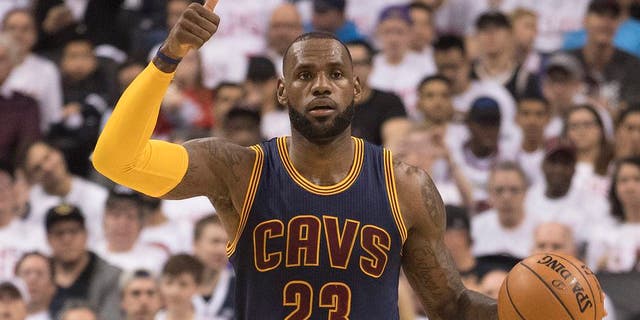 Entering the playoffs, many wondered what was wrong with the Cleveland Cavaliers. They had lost four in a row before the end of the regular season, losing their grip on the No. 1 spot.
Eight consecutive playoff wins later, and the defending champs all of a sudden look like world-beaters. So whats the reason for the Cavaliers dramatic turnaround?
LeBron James, who individually looks to be playing at the top of his game, gave some reasons for his teams improvement after Sundays 109-102 win over the Raptors to complete a second straight sweep.
When asked if the Cavs are a different team than a month ago, James pointed to two factors.
Yeah, were healthy, James told reporters after going off for 35 points, nine rebounds and six assists in the win. And weve got more practice time during the playoffs than we got in the whole month of March because of injuries and because we were on the road so much, so its benefited our team a lot.
The Cavs will get more rest and practice time after making quick work of the Raptors. The earliest the Wizards-Celtics series could end is Wednesday and it could run until next Monday if it goes seven games.
Cleveland showed little rust after sweeping its first-round series against the Pacers, an ominous sign for whichever team advances to face the defending champs in the Eastern Conference finals.