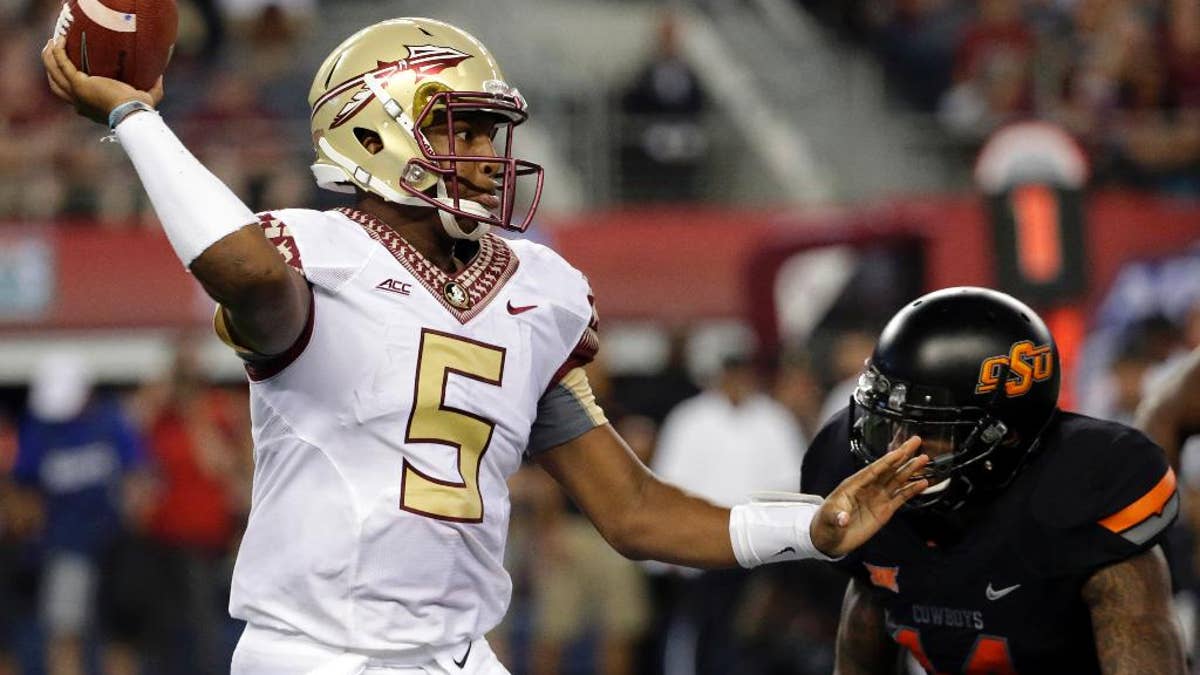 TALLAHASSEE, Fla. – An attorney says Florida State is investigating the sexual assault case involving Jameis Winston in an effort to determine if the Seminoles quarterback violated the student code of conduct policy.
Baine Kerr, one of the attorneys for the woman who said Winston sexually assaulted her, said Thursday the university interviewed his client "early last month." He says "an investigation is ongoing."
A Florida state attorney did not bring charges against Winston in the case, saying last December that there was not enough evidence to win a conviction against him.
Florida State would not confirm the investigation, but said "In general, complainants control the timing in our process."
Kerr says his client has been asking "Florida State to comply with federal law and expeditiously investigate."
Winston is expected to play Saturday against The Citadel.