Lawsuit alleges player abuse by Holy Cross women's basketball coach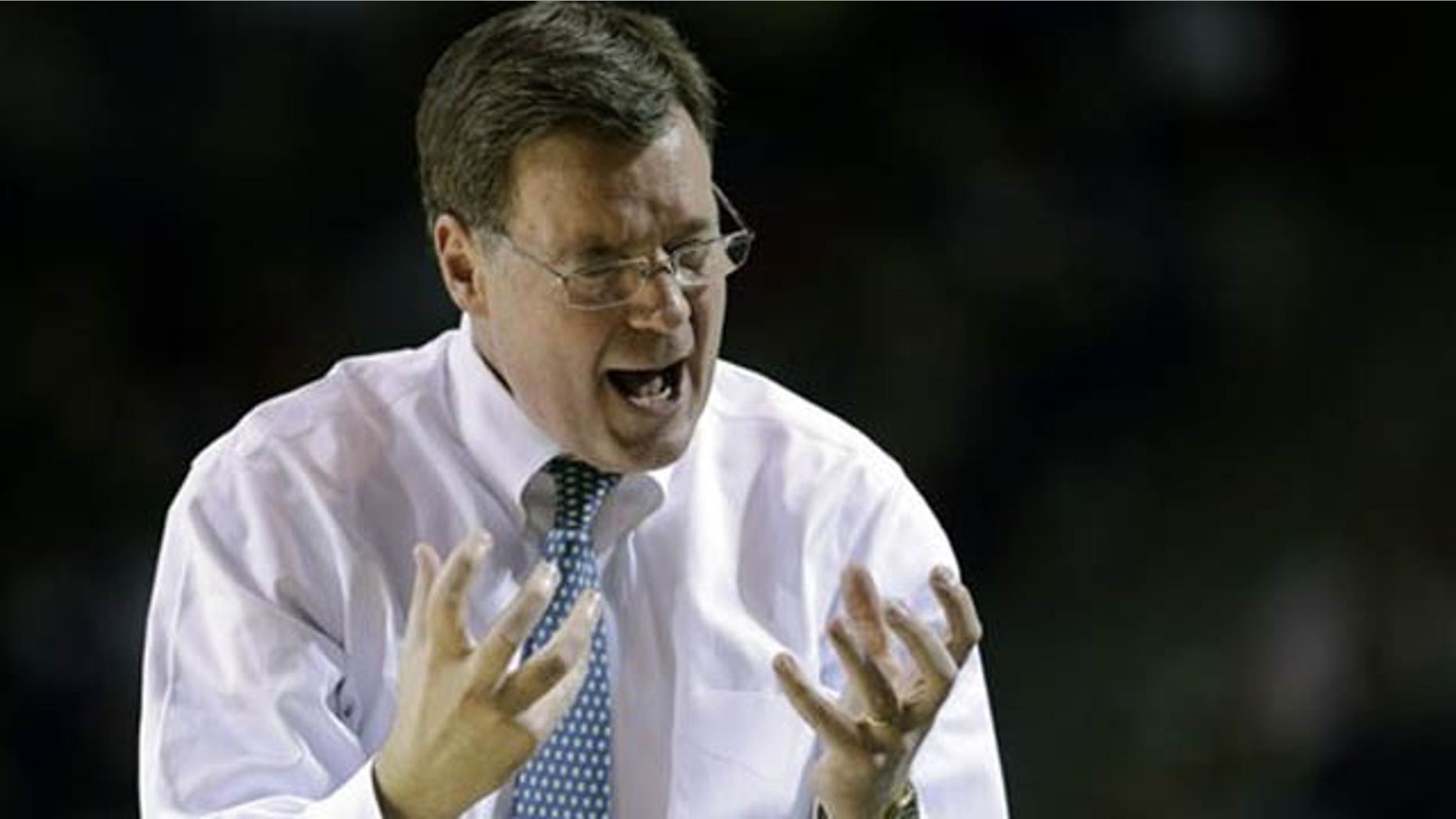 Longtime Holy Cross women's basketball coach Bill Gibbons has been accused of verbally and physically abusing his players in a civil suit filed by a former player.
Ashley Cooper, a college junior who accepted a full scholarship to play at the school in 2011, alleges that Gibbons "violently yanked and pulled [her] by her shirt collar and strongly squeezed the back of her neck causing pain while barking instructions in her face at close range," in court documents seen by the New York Post. 
The lawsuit, filed in New York City, further alleges that athletic department officials at the Catholic school in Worcester, Mass., knew of Gibbons' abuse of players and tried to cover it up, allegedly refusing to make public game-day videotapes documenting abuse of players and game officials, as well as keeping the results of an internal investigation private.
The coach's "yelling, ranting, screaming and hysterics directed toward the Holy Cross players as well as game referees ... prompted players on opposing teams to remark: 'your coach is crazy,'" the suit claims. The documents also unfavorably compare Gibbons' actions to those of Mike Rice, the former Rutgers University men's basketball coach who was fired in April of video of him behaving abusively toward players came to light.
"The physical, mental and emotional well-being of our students is our highest priority at Holy Cross," a school spokesperson told the Post in a written statement. "We just received the lawsuit and are in the process of reviewing it. Ms. Cooper had brought her concern to the College and we investigated it at that time. The lawsuit we received today includes a series of new allegations and we will now bring in outside counsel to review them."
Cooper, a native of Colts Neck, N.J., has since left Holy Cross and transferred to New York University, a Division III school which does not provide athletic scholarships.
Gibbons has coached at Holy Cross for 28 seasons and has a total of 533 career wins.