Larry Mac breaks down the contenders to win at Charlotte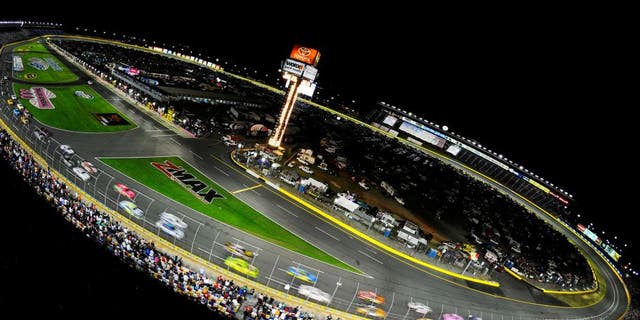 NEWYou can now listen to Fox News articles!
Saturday night's race here at Charlotte Motor Speedway will be the only night race in the 2015 Chase. Naturally, Charlotte is the home track for virtually all these race teams so there's a lot of pride and bragging rights that go along with winning this event.
To be honest, I'm really glad we only have one night race in the Chase. I love night racing, but I've been pretty vocal that I think we've oversaturated our racing schedule with night races. So again, I'm glad we only have one and it falls almost at the midpoint of the Chase, to a certain extent breaking things up some. I also like the fact that it is here in Charlotte, which hosted the first race under the lights back in 1992 with our All-Star event.
The other benefit to the teams, separate from finally getting a break and being able to be with their families and sleep in their own beds, is they can relate back to a certain extent from their notes from May. Remember, the Sprint All-Star Race plus a good chunk of the Coca-Cola 600 was run at night.
I don't think it's a big leap for me to say that if you want to win Saturday night that you are going to have to beat Joe Gibbs Racing. Carl Edwards in a JGR Toyota won the race in May, but it was on fuel strategy so that's a little artificial. If you look at what JGR has done since May, it is crystal clear they are the organization to beat.
Who is always right there, too? Well, it's the cat behind the wheel of the No. 4 car, Kevin Harvick. He won this race a year ago. He's going to be a factor. I still maintain you can't discount Team Penske. To me, unlike last year, I still can't find my Championship 4. Yes, I filled out my grid before the Chase started, but my grid didn't have Jimmie Johnson in the Final Four.
Did I have Jimmie getting knocked out of the Challenger Round? Hell no I didn't, but I still didn't have him making it all the way to the Final Four. So right now to me it's Gibbs versus Harvick versus Team Penske for the 2015 NASCAR Sprint Cup championship.