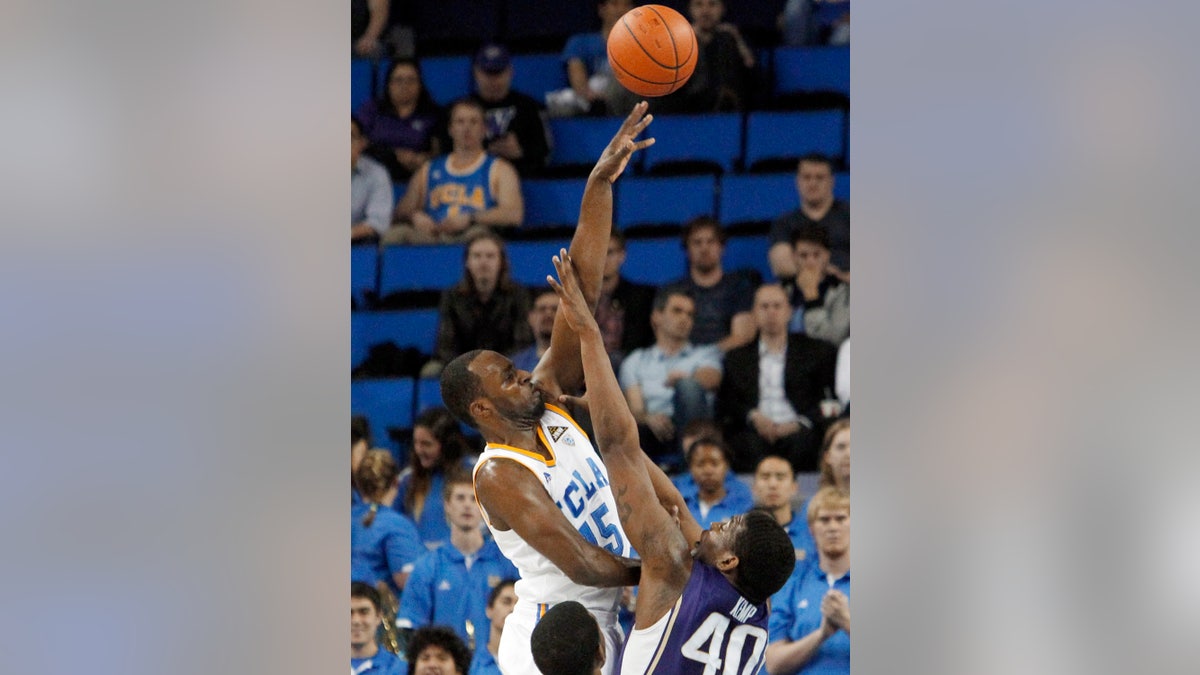 LOS ANGELES – Larry Drew II hit the game-winning jumper at the buzzer, lifting UCLA to a 59-57 victory over Washington on Thursday night and ending a two-game skid.
Shabazz Muhammad had 22 points and eight rebounds. Drew II and Travis Wear added nine points each as the Bruins overcame their worst shooting game of the season to win.
UCLA (14-9, 6-4 Pac-12) was coming off a 75-71 home loss to USC a week ago.
Aziz N'Diaye had 11 points and a career-high 18 rebounds to record his 10th double-double of the season for Washington (13-10, 5-5), which has lost six of its last seven games. C.J. Wilcox scored 15 points and Abdul Gaddy added 13.
With the Bruins clinging to a 56-55 lead, Muhammad made one of two free throws. Wilcox's lay-up tied the game at 57-all with 10 seconds left.
The fall-away jumper by Drew II over Washington defender Shawn Kemp Jr. was his third game-winning basket of the season.
The Bruins shot 33 percent and were out-rebounded 46-36 but stayed close due to 19 Washington turnovers.
The teams traded baskets for much of the second half. Washington led 43-41 when the Bruins reeled off eight straight points to take their largest lead of the game, 49-43. Gaddy answered with the Huskies' first 3-pointer of the game after they had missed their first 12 attempts. He made another one a few minutes later to close the Huskies to 52-51.
Muhammad scored five in a row for UCLA, including a one-handed dunk after Drew II found him alone near the basket.
Norman Powell's 3-pointer at the buzzer helped UCLA pull into a 28-all tie at halftime. The Bruins twice led by five points, then fell behind by three when the Huskies took their first lead since making the game's opening basket. Drew II then fed Powell for the buzzer-beating shot.
Both teams shot under 40 percent in the half, when the Huskies had 13 turnovers and missed all five of their 3-point attempts.