Lamar Odom expected to attend Kanye West's new album listening party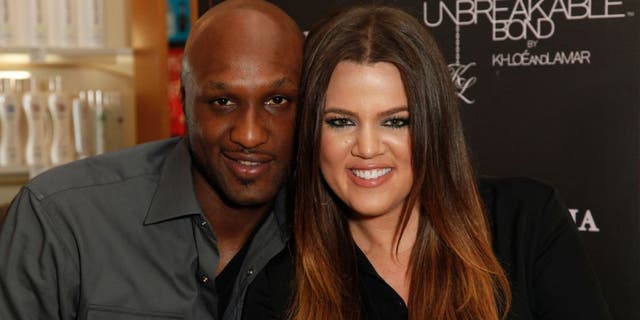 NEWYou can now listen to Fox News articles!
Former NBA star Lamar Odom has been out of sight since being discovered unresponsive in a Nevada brothel a few months back, but that is expected to change today as he makes his first public appearance at Madison Square Garden in support of Kanye West's new album.
Odom, who was in a coma and suffered several strokes and kidney failure in the aftermath of the brothel episode, has made major strides since being transferred from a Las Vegas hospital to Los Angeles. He's now recovering in a residence close to his estranged wife Khloe Kardashian and was apparently well enough to hike with Khloe and sister Kim just a few days back.
Now, it appears Odom is ready to expand his horizons even further.
According to TMZ and other outlets, Odom and Khloe Kardashian -- who called off their divorce in the wake of his health scare, but are not romantically linked -- boarded a private plane to New York to support their brother-in-law's sold-out listening party for his new album, "The Life of Pablo." West' is also live-streaming the event on music service Tidal, he announced Wednesday.
(Side note: This is at least the third name Kanye's given his new record, so who knows if it'll stick.)
Anyway, here's the shot of Khloe and Lamar boarding the plane from TMZ.
And here's hoping for a full recovery after such a scary close call.