Lakers reportedly trying to acquire another first-round pick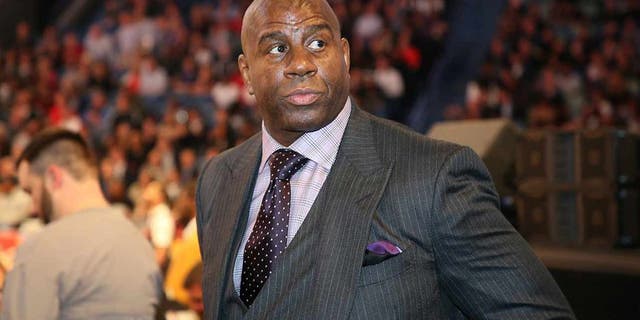 NEWYou can now listen to Fox News articles!
The Los Angeles Lakers have two first-round picks in this years draft and apparently are in the market for another. The Lakers have had discussions with at least two teams in the lottery in the hopes of trying to improve their outside shooting and perimeter defense, ESPN reported Monday.
The Lakers are expected to take former UCLA star Lonzo Ball with the second pick but also have shown interest in Kansas Josh Jackson and Kentuckys DeAaron Fox. Los Angeles, which also has the 28th selection, brought Ball in for a second workout last week after the team reportedly was underwhelmed with his conditioning in his first visit.
Ball has not interviewed or worked out with any other teams in the hopes of being taken by his hometown Lakers. The 19-year-old was open to the idea of meeting with other lottery teams last week but has yet to schedule additional meetings, according to ESPN.
The draft order underwent a major shakeup over the weekend, when the Celtics reportedly agreed to trade the No. 1 pick to the Sixers for the No. 3 pick and two protected future first-round picks.
Nathaniel S. Butler | NBAE/Getty Images