LA Kings will have pick No. 11 in 2017 NHL Draft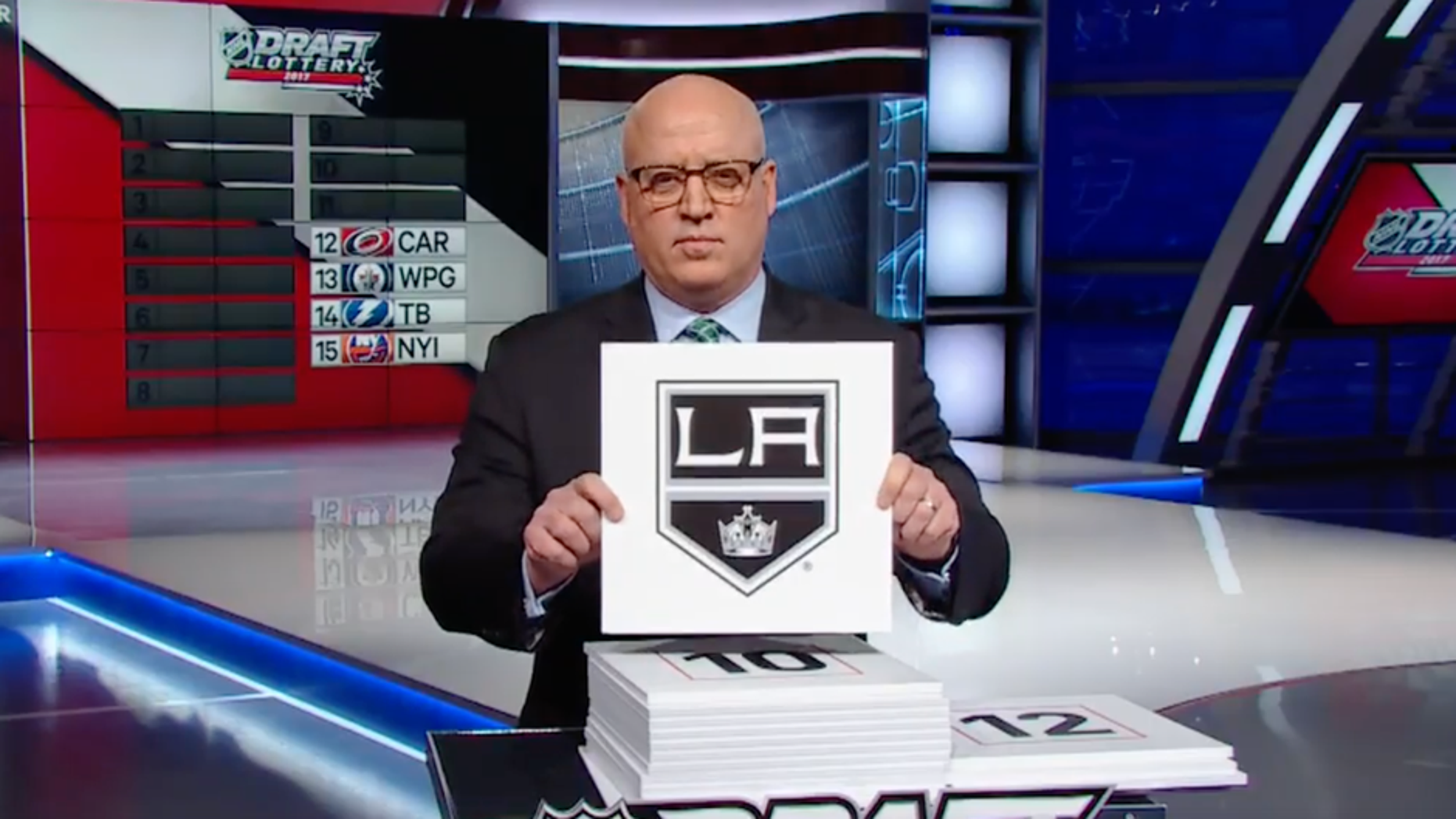 The Los Angeles Kings are in an unfamiliar position. They'll be making a selection in the top half of the NHL Draft for the first time since 2009.
On Saturday, the NHL announced the draft lottery results for 2017's NHL Draft. The LA Kings will pick at No. 11 after having a 4.5-percent chance of winning the No. 1 overall pick. The No.1 overall pick went to the New Jersey Devils.
The No. 11 pick will be the Kings' highest since selecting defenseman Brayden Schenn with the No. 5 overall pick in 2009.
Headed into the lottery, the Kings were actually slotted into the No. 1o pick before the lottery envelopes were opened. But they fell victim to Philadelphia's jump from No. 13 to No. 2 in the draft order.
The results of the draft lottery are below (picks 16-31 will be decided after the Stanley Cup Playoffs):
1. New Jersey Devils
2. Philadelphia Flyers
3. Dallas Stars
4. Colorado Avalanche
5. Vancouver Canucks
6. Vegas Golden Knights
7. Arizona Coyotes
8. Buffalo Sabres
9. Detroit Red Wings
10. Florida Panthers
11. Los Angeles Kings
12. Carolina Hurricanes
13. Winnipeg Jets
14. Tampa Bay Lightning
15. New York Islanders