Kyle Whittingham on USC: 'I don't know how they were 3-3 going in'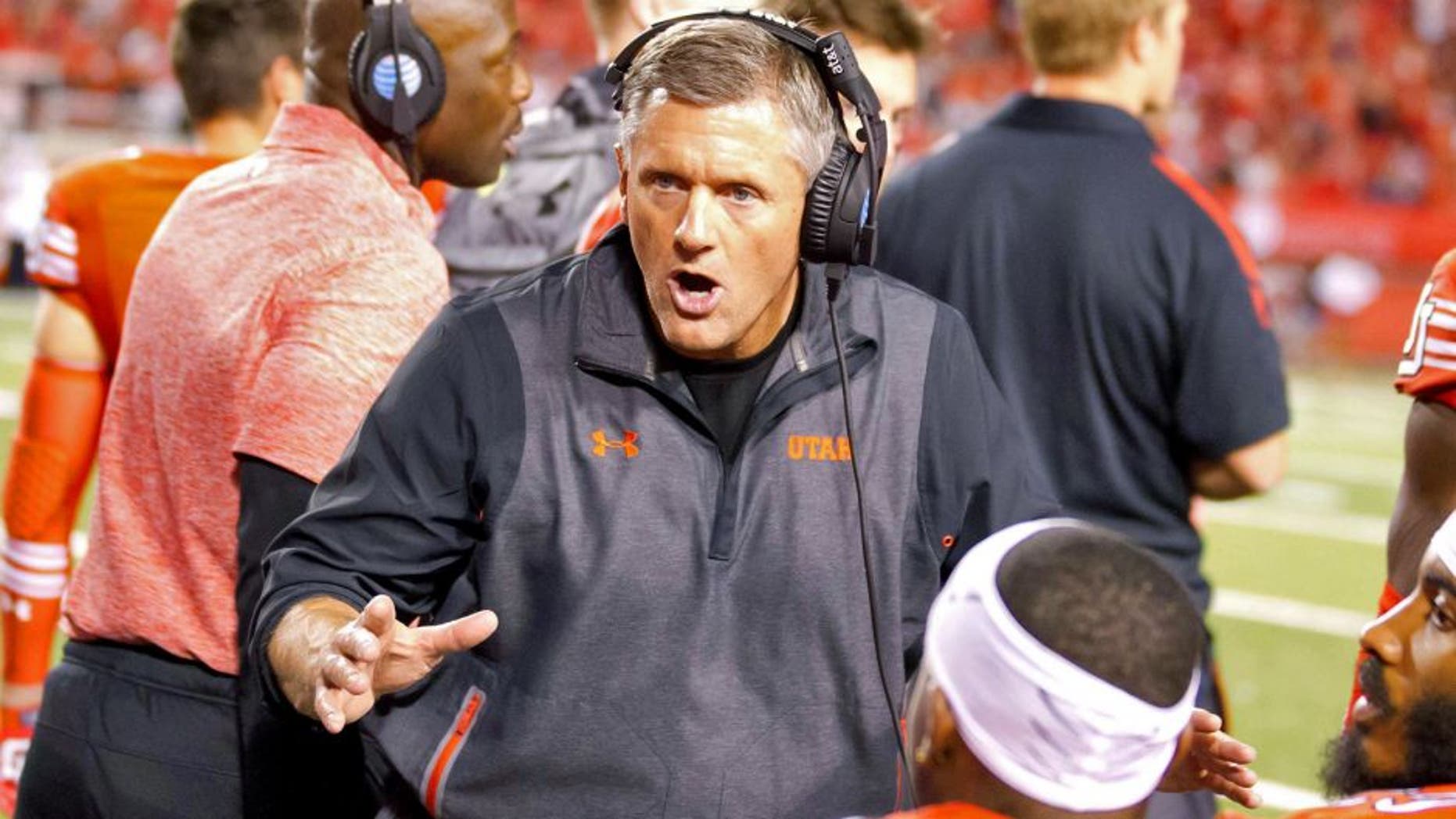 Utah coach Kyle Whittingham after USC loss. Russell Isabella Russ Isabella-USA TODAY Sports
Utah was not able to make undefeated dreams come to life on Saturday, falling to USC at The Coliseum.
The Utes entered the game as one of the most impressive threats for force a turnover in college football; Utah was unable to convert a single turnover vs. USC. But with a conference-best 6-1 record, Utah remains in the hunt for a Pac-12 title.
MORE NEWS: Want stories delivered to you? Sign up for our College Football newsletters.
"All is not lost. It's a good football team that we played in their stadium," said Utah coach Kyle Whittingham, according to KSL.com. "I don't know how they're 3-3 going in, but they're really good."
(h/t KSL.com)