Kyle Busch, Joey Logano to meet with NASCAR at Phoenix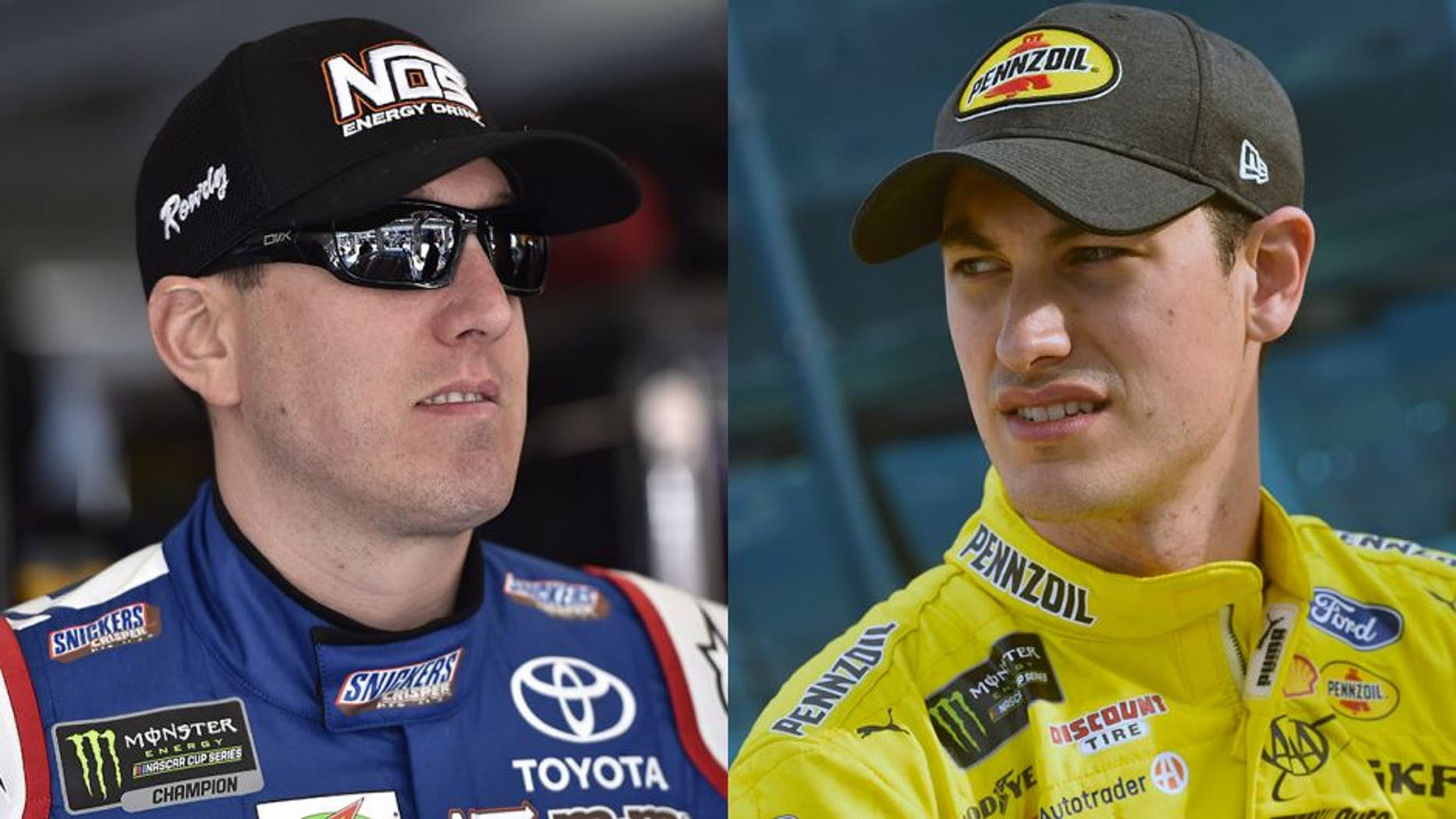 NASCAR has scheduled a meeting with Kyle Busch and Joey Logano at Phoenix Raceway this morning to discuss last week's dustup on the final lap of the Kobalt 400 at Las Vegas Motor Speedway.
While racing for fourth place at Las Vegas, Logano's No. 22 Team Penske Ford drifted up the track and hit Busch's No. 18 Joe Gibbs Racing Toyota, sending it spinning into the infield. Logano finished fourth and Busch 22nd.
Afterward, Busch walked over to Logano and threw a right hook at his head. A brief scuffle ensued on pit road and Busch left with a bleeding forehead.
NASCAR did not fine or otherwise penalize either driver after the fight, but will talk to both this morning.
The two combatants will meet with NASCAR officials today at 10:30 a.m. local time, which is 1:30 p.m. ET.
FOXSports.com will have a full update after the meeting.