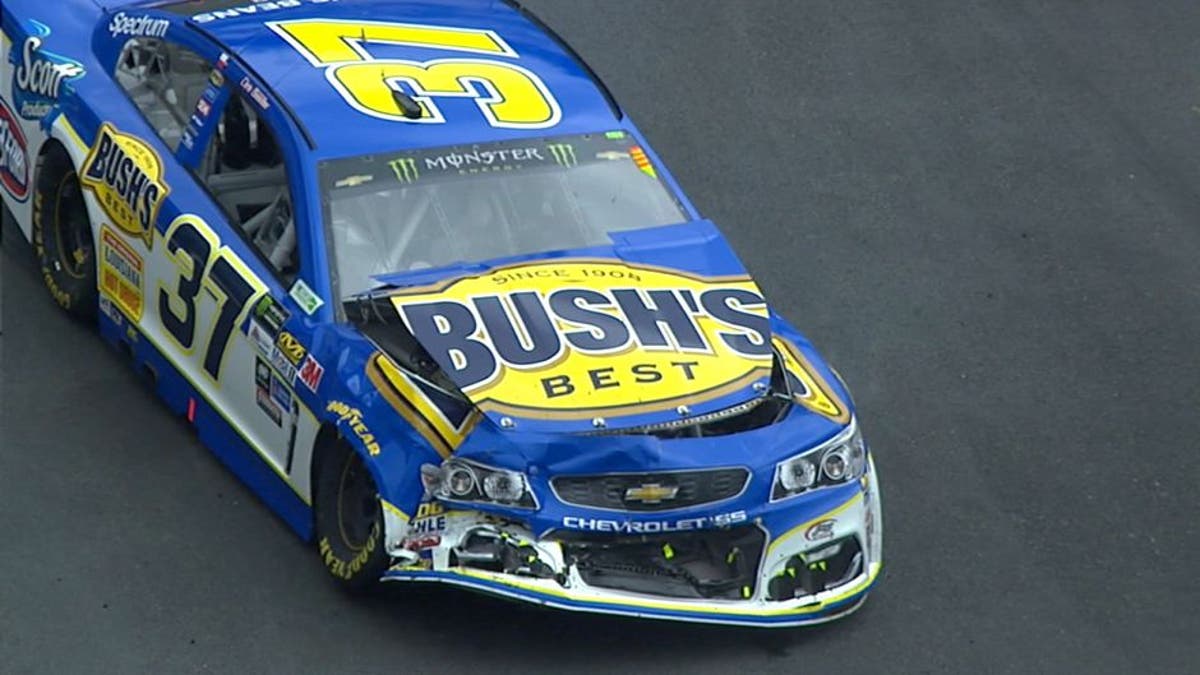 Kurt Busch is a five-time winner at Bristol Motor Speedway, but his run in Mondays Food City 500 got ugly in a hurry.
Just past the 50-lap mark, Buschs Stewart-Haas Racing Ford began to wheel hop, and Busch lost control, hitting the inside wall on the frontstretch.
Busch brought his wounded Ford onto pit road, and his crew was able to repair it before the 5-minute crash clock expired, which allowed him to stay in the race, albeit four laps down.
Not so lucky was Chris Buescher, who got caught up in the incident as well. Bueschers JTG Daugherty Racing Chevrolet suffered enough damage that he could not drive it back to pit road, which meant he was officially out of the race.