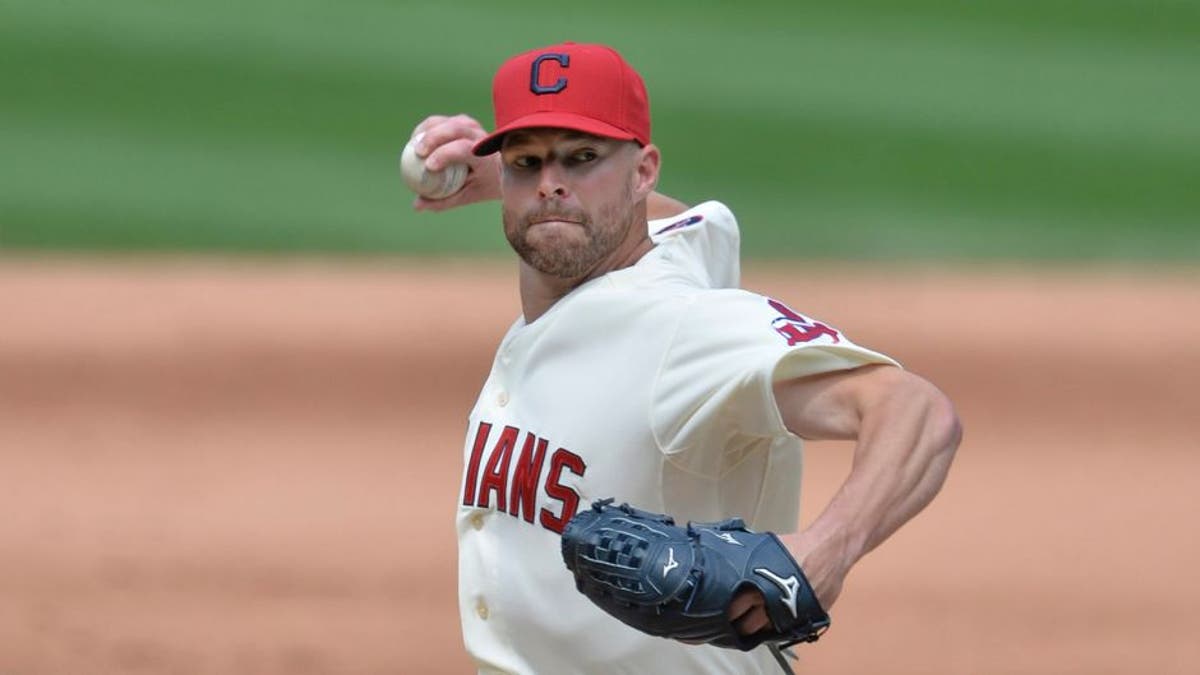 CLEVELAND (AP) -- Corey Kluber pitched a three-hitter for his third complete game of the season, leading the Cleveland Indians to an 8-1 win over the Minnesota Twins on Sunday.
Kluber (7-12) didn't allow a hit until Joe Mauer's two-out single in the seventh. The reigning AL Cy Young Award winner struck out 10 and walked one in his sixth career complete game -- all coming in the last two years.
Aaron Hicks hit an RBI double for Minnesota with two out in the ninth, but Mauer bounced to first on Kluber's 100th pitch for the final out.
Chris Johnson went 4 for 4 with two doubles for Cleveland, and Abraham Almonte homered for the second straight day. Carlos Santana and Jose Ramirez each drove in two runs, and Michael Brantley had three hits.
Johnson was acquired in a trade with Atlanta on Friday, and Almonte was called up from the minors Saturday. Almonte connected for a two-run shot in the third, and also took an extra base hit away from Chris Herrmann with a leaping catch at the wall in the ninth.
Kluber retired his first 10 hitters before Hicks drew a one-out walk, but Mauer hit into a double play. The right-hander retired the first two hitters in the seventh before Mauer lined a 1-2 pitch into left field. Kluber received a standing ovation from the crowd of 21,203 after the hit.
It was the second time this season that Kluber had a no-hit bid broken up after 6 2-3 innings. It also happened on May 13 against St. Louis
The Indians, who have struggled offensively for most of the season, had a solid showing at the plate for the third straight day. Cleveland came into the game averaging 3.21 runs in Kluber's 23 starts, the lowest run support in the AL.
Almonte's home run was the 28th allowed this season by Phil Hughes, a major league high. Hughes (10-8) allowed seven runs and nine hits in three innings.