Kliff Kingsbury doling out compliments like Black Friday coupons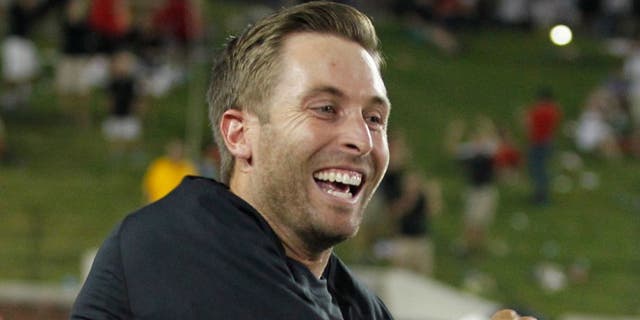 Texas Tech head coach Kliff Kingsbury is one of the most interesting personalities in college football these days, and his press conferences are usually must-see television.
He was handing out several compliments before his team's battle in the Texas Bowl against LSU. Kingsbury said he believes Fournette 'is Sunday ready already.' The coach also claimed LSU has the most athletic defense Texas Tech will face all season long, and even went on to say it's the best defense his team has seen.
For more Kingsbury compliments, check out Saturday Down South.