Kings, Ducks unveil new Adidas jerseys for 2017-18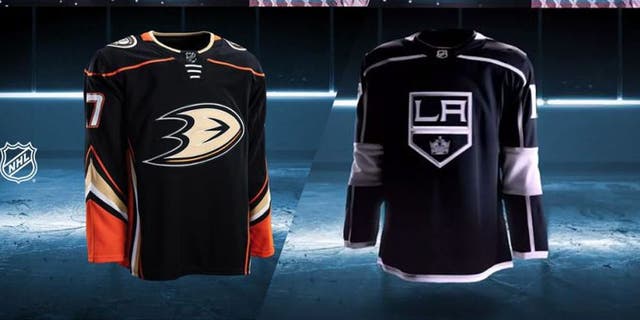 NEWYou can now listen to Fox News articles!
Drum roll, please!
The LA Kings and Anaheim Ducks new jerseys have arrived.
Aside from switching to Adidas, both jerseys are without drastic changes. Adidas and the NHL note that the new jerseys are lighter, cooler and stronger thanks to Adidas' ADIZERO technology. So the players should be happy.
Will you be adding the new jersey(s) to your collection?