Keyshawn Johnson 'in full support' of son's extended leave from Nebraska football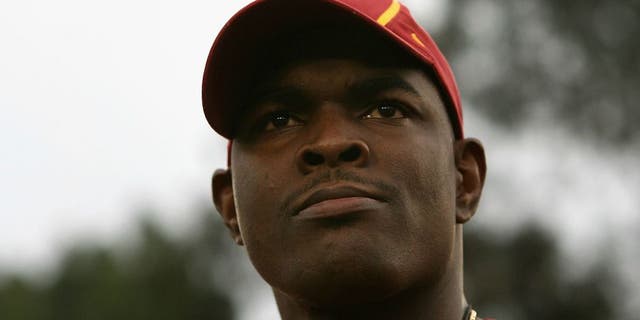 NEWYou can now listen to Fox News articles!
Keyshawn Johnson Jr. will not play wide receiver for Nebraska this fall, as he is taking an extended leave of absence from the football program and returning home to California. Johnson, a freshman, was cited for suspicion of marijuana possession earlier this month.
His father, former USC and NFL wide receiver Keyshawn Johnson, told the Omaha World-Herald that he is "full support" of the decision, which was a mutual one among himself, Nebraska coach Mike Riley and the athletic department. Riley was the offensive coordinator at USC when the elder Johnson played collegiately.
Johnson Sr. wants his son to "mature" for six months before he decides whether to return to Nebraska. And Johnson didnt hide his disappointment with his son. Among his quotes to the Omaha World-Herald:
Youre in college now, Johnson Sr. said. Youre an adult. Youre not a kid. You take a look at it from afar and let me know how important it is to you.
One thing you will not do as my son is you will not embarrass Nebraska, you will not embarrass Mike Riley and you will not embarrass this family, the elder Johnson said. If you mature and youre ready to resume your football career and academic goals, then Nebraska will be ready to embrace you.
Youve watched on Instagram, on Facebook, on Twitter everythings a big party, Johnson Sr. said. You just want to get to college to party, but you dont understand: Youre playing college football. Its a business. And its a serious business. If you want to become successful make it to the NFL youve got to embrace it. Youve got to own it. You dont make it to the next level by cruising. Theres no cruise control.
Johnson Jr. shared the following post on Twitter on Tuesday night:
Johnson Jr., a four-star recruit in the Class of 2017, enrolled at Nebraska a semester early in January.