Kevin White's character 'won't allow' him to fall behind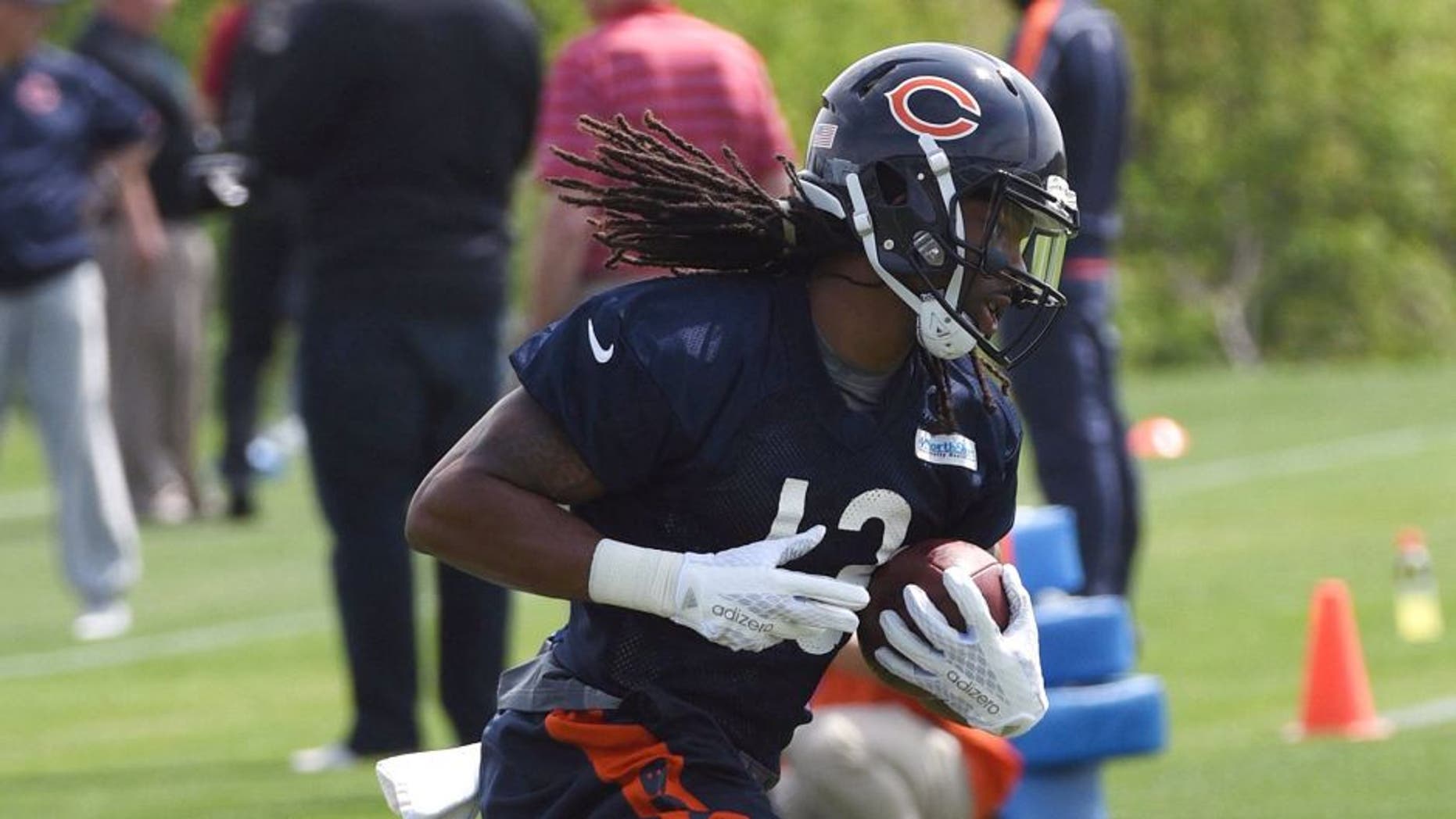 Chicago Bears wide receiver Kevin White is missing valuable practice time with a shin injury, but the team isn't too worried about him. That's because White has displayed an exceptional work ethic for a rookie.
"His character won't allow it," Bears offensive coordinator Adam Gase said, via the team's official website. "He studies, he's constantly asking questions in the meetings, [receivers] coach [Mike] Groh does a great job spending time with him.
"It's just whenever we have a chance to get him out here we'll see where he is on the field. I feel confident that right now on paper he can tell you everything he's supposed to do. It's just when you get out here and coverages start changing and things start happening fast, it's, 'Where are we at at this point?'"
White was the seventh-overall pick in this year's draft. With Alshon Jeffery taking over Brandon Marshall's old role as the team's No. 1 receiver, the Bears need White to step up as a viable secondary option. He can only do that if he's on the field and healthy.
Bears head coach John Fox wasn't able to offer many details on the extent of White's injuries, but he claims to have told reporters everything he knows.
"He's got a shin," Fox said, per ChicagoBears.com. "You can call it splints, call it whatever you want. You see him out here. It's not like we're covering up some awful injury where he's in a cast, a boot and crutches."
White has been on the mend since the spring and should start working his way back into the mix soon.
(h/t Chicago Bears)