Kevin Pillar nailed a drone with a missile from centerfield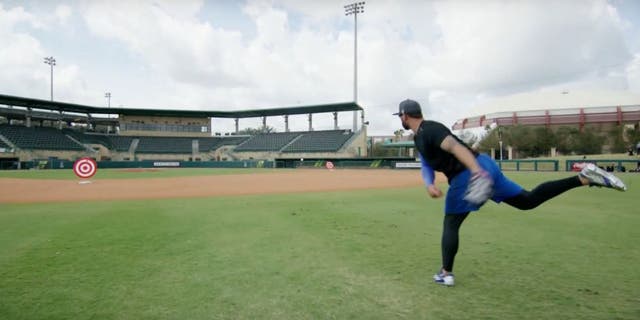 Kevin Pillar had himself a breakout year in 2015, his first full season as a starter for the Blue Jays. He hit .278 with 12 home runs and 25 stolen bases, but he did most of his damage in the outfield.
Pillar was a finalist to win a Gold Glove in centerfield but was beat out by Kevin Kiermaier of the Rays. There's little doubt he'll eventually win one down the road, especially with his hose for an arm.
He put it on display in this video where he takes out three targets from centerfield -- one of which was hanging by a drone flying down the third baseline. And it only took two throws for him to drill it!