Kevin Durant weighs in on Kirk Cousins' contract situation: 'He's the future'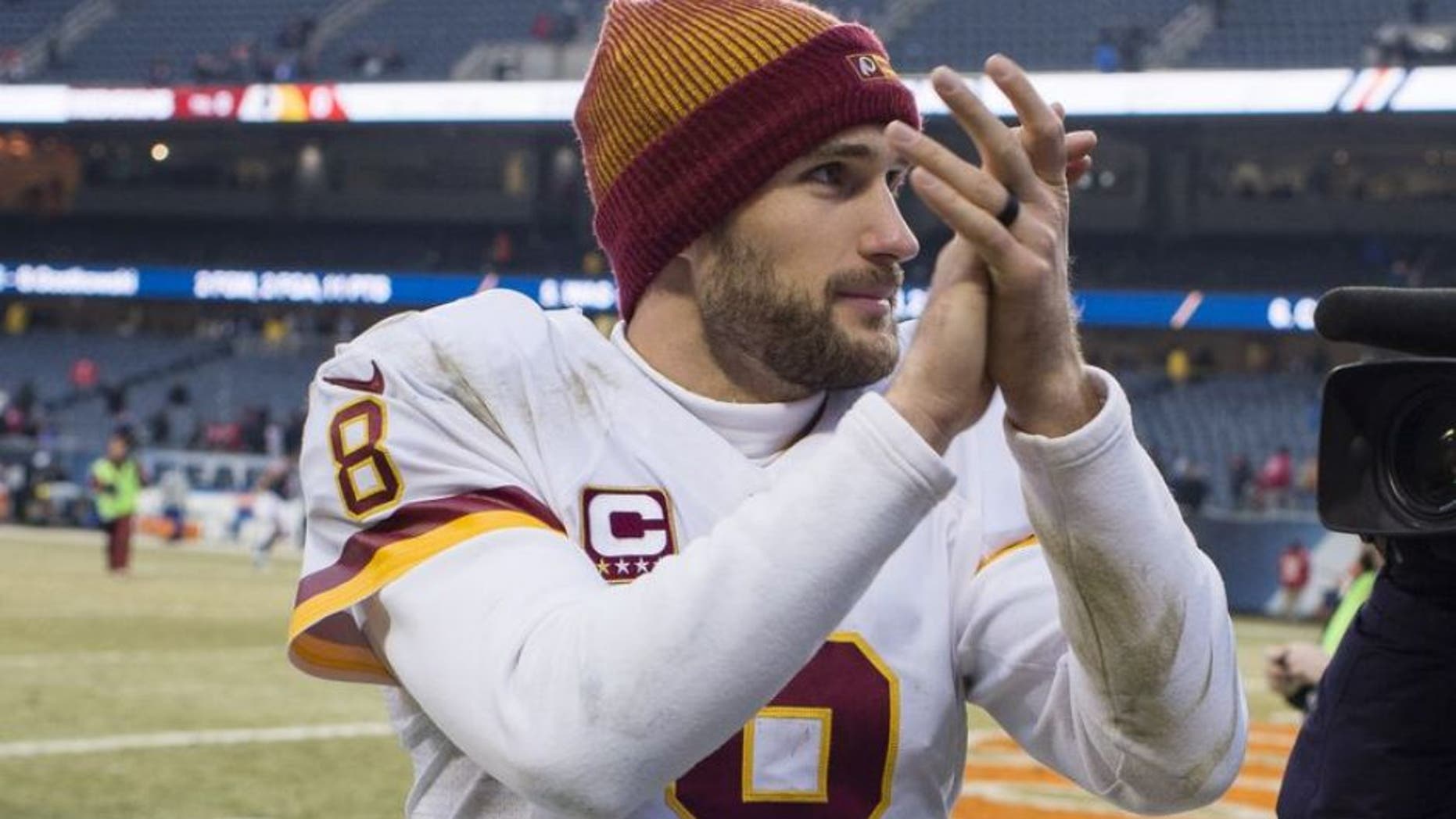 The Washington Redskins selected Kirk Cousins in the fourth round of the 2012 draft, appearing to be an insurance plan for Robert Griffin III -- or a trade chip down the line if RG3 was indeed the franchise guy. Cousins quickly became "the guy" in Washington after Griffin failed to keep the job, and he hasn't looked back since.
Yet, the Redskins have still been reluctant to commit to Cousins as the long-term answer. They couldn't last offseason, and they still haven't this year. Kevin Durant, a diehard Redskins fan, isn't on board with how the team has handled this, and believes Cousins should get paid.
"Oh, man. I love Cousins," Durant told the Washington Post. "I think he deserves a long-term deal. I think so. I think he's the future for us. He's getting better. I think he's paid his dues. We didn't know what we'd get out of him when [Robert Griffin III] got hurt, but he's proven that he's one of the best quarterbacks in the league."
Durant believes getting a long-term deal that keeps Cousins in Washington will only help his play -- mainly for the fact that he won't feel the need to prove himself, or look over his shoulder at possible replacements.
That's something Cousins hasn't exactly felt with the Redskins, considering how reluctant they've been to commit to him for the long haul.
"And I'm always for a guy getting his money. I don't want him to look over his shoulder and play football, not worrying about the contract or his potential. I think he'll play better knowing that, 'I'm here, this is my team. I'm rooted in this city.' He has a wife I think, so he and his wife are rooted in the city."
There isn't much Cousins hasn't done to prove he's the long-term answer in Washington. He led them to the playoffs, threw for 4,917 yards and 25 touchdowns this past season, and has remained healthy and consistent for two years.
Obviously, the Redskins wonder if he can sustain that play for years to come, but with not many other options out there, they'd be foolish to let him get away. And as it stands right now, it sounds likely that he'll be franchise tagged for a second straight year, this time paying him about $24 million.