Kevin Durant slams Mavericks fan who shouted cupcake at him: 'Watch the f-----g game and shut the f--k up'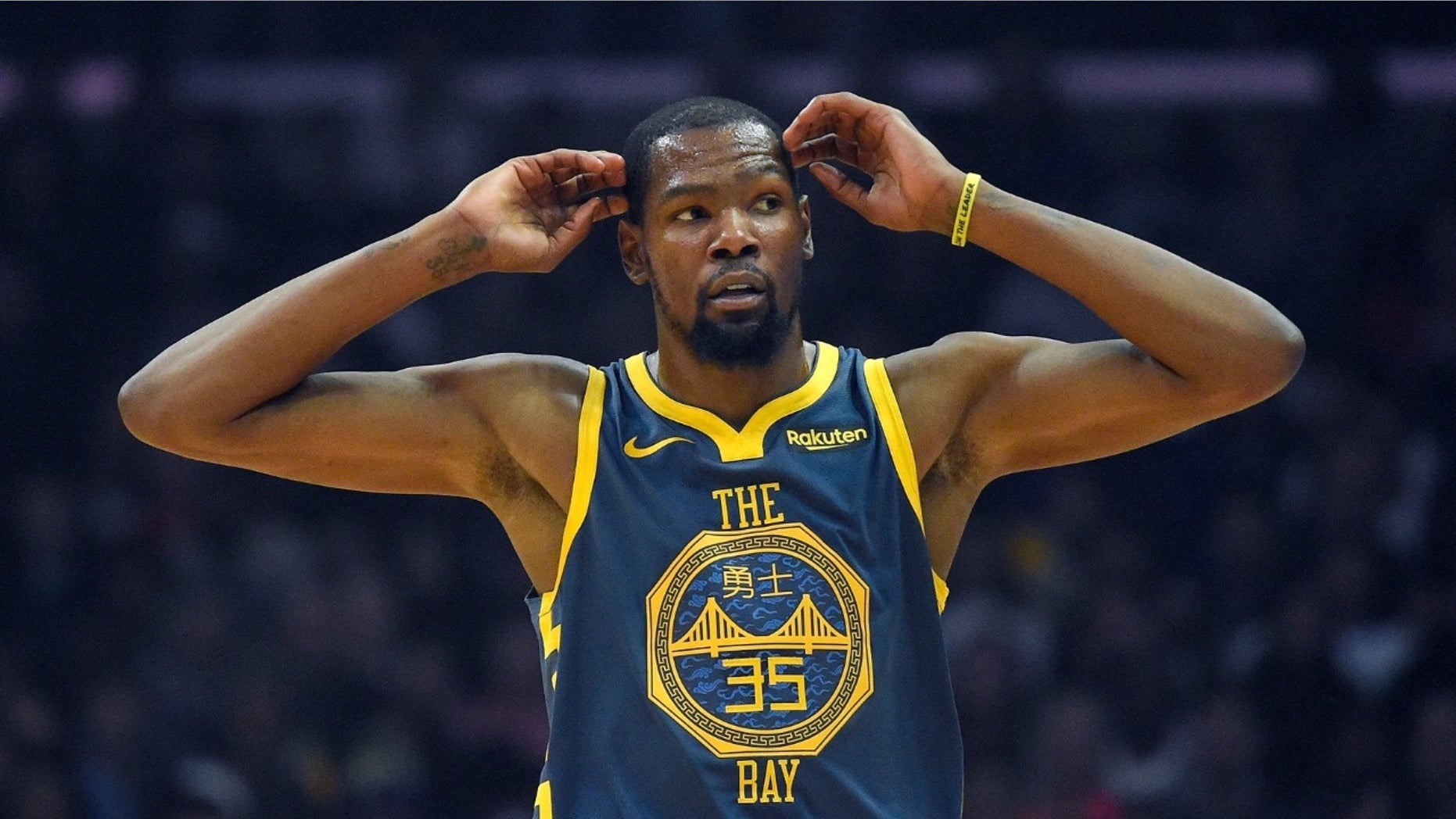 Golden State Warriors star Kevin Durant was captured on video Saturday telling a Mavericks fan to watch the game and "shut the f---k up."
Durant, 30, has gone through a tough week after a very public feud with teammate Draymond Green. Last week, Green and Durant were caught having a heated exchange after their loss to the Los Angeles Clippers. Following the emotional outburst, Green was suspended one game without pay.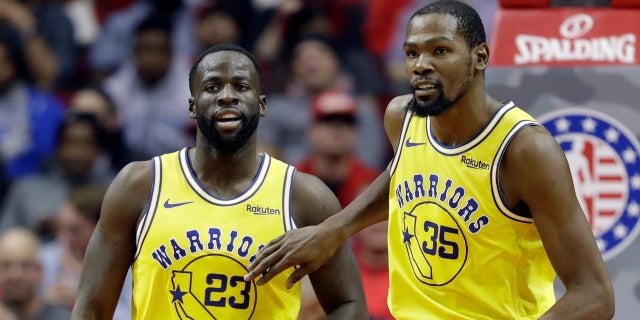 VIRAL VIDEO SHOWS FITCHBURG STATE UNIVERSITY BASKETBALL PLAYER ELBOWING OPPONENT IN DIRTY PLAY
On Saturday, TMZ Sports obtained a video showing Durant walking over to a Mavericks fan on the sideline and telling him to watch the game quietly.
"Watch the f---ing game and shut the f--- up," Durant was heard saying to an unknown fan.
Durant allegedly became upset after the fan in question kept heckling him and called him a "cupcake," TMZ Sports reported. Durant reportedly complained to referees about the hecklers but he took matters into his own hands when nothing was done.
RUTGERS WOMEN'S BASKETBALL COACH C. VIVIAN STRINGER WINS 1,000TH GAME
The word "cupcake" was meant as an insult to the NBA star.
In 2016 when Durant chose to leave the Oklahoma City Thunder and join the already-stacked Warriors, former teammate Russell Westbrook posted a picture of cupcakes after in the wake of Durant's decision.
Following the decision, several people bore signs calling Durant a cupcake. Durant has since taken the nickname in stride and even designed a pair of KDX Red Velvet "cupcake" shoes.
The Warriors ended up falling to the Mavericks, 112-109.