Kevin Durant and Draymond Green engage in another heated exchange during game vs. Kings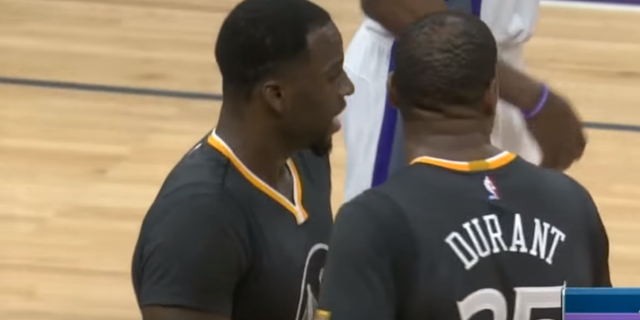 NEWYou can now listen to Fox News articles!
Here we go again ...
Less than a month after Draymond Green initiated a heated exchange with teammate Kevin Durant during a meltdown loss to the Memphis Grizzlies, the two were at it again Saturday during an intense, dramatic overtime loss in Sacramento.
This time, Durant appeared to be the aggressor from a distance:
While it's unclear what the argument was about, what is clear is that the two emotional all-stars are not afraid to get vocal with each other during games -- a story line that will surely be the topic of conversation as the postseason approaches.