Kenseth storms to dominant win at Richmond as Chase field is set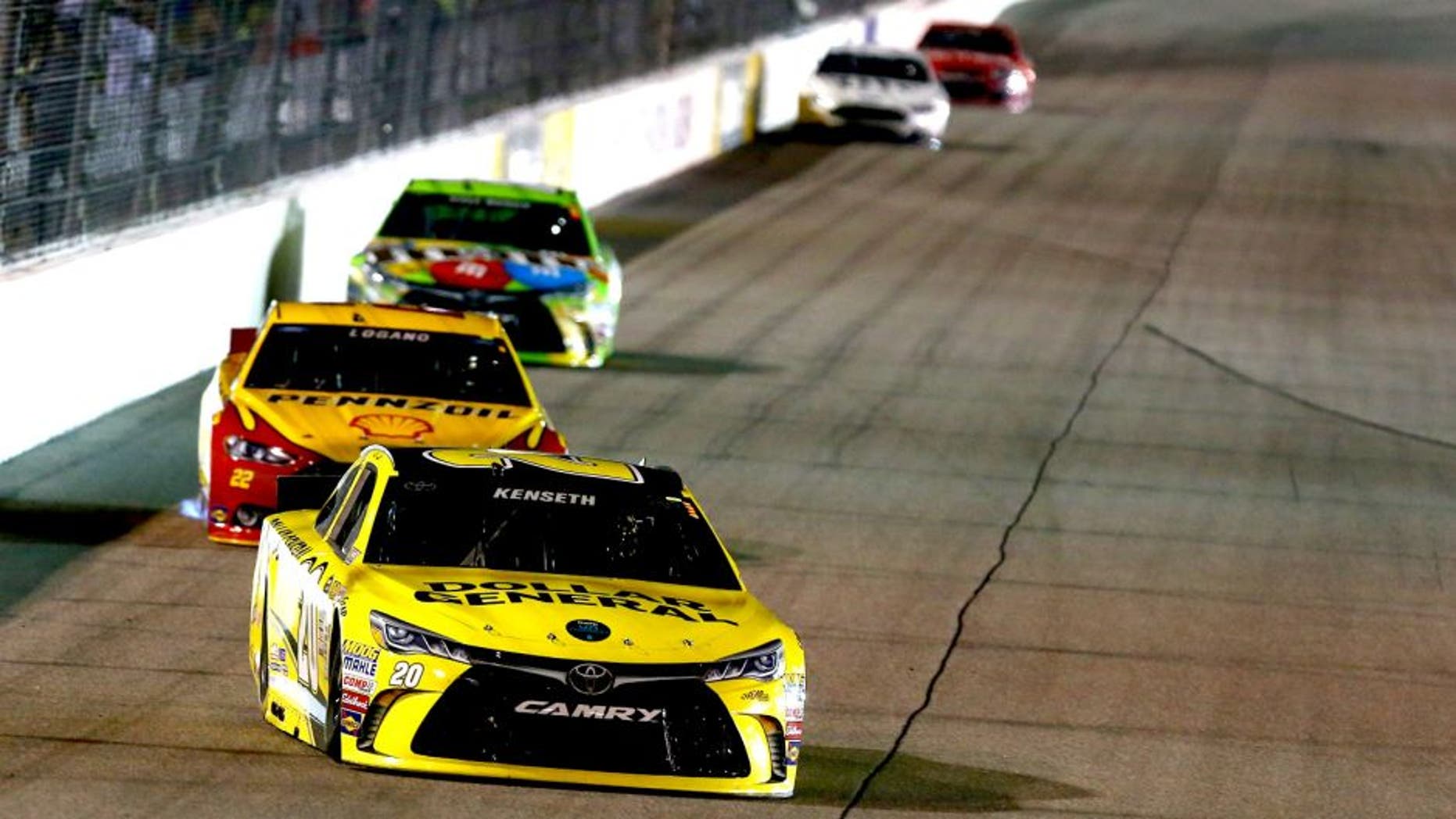 This much is for certain: The road to the 2015 NASCAR Sprint Cup Series championship goes squarely through Joe Gibbs Racing, which after Saturday night's crushing victory by Matt Kenseth at Richmond International Raceway has now won seven of the last nine races and 11 overall.
NASCAR's 26-race regular season ended under the lights Saturday at RIR, where Kenseth led 352 of 400 laps, JGR drubbed the entire field yet again and the 16-driver field for the Chase for the NASCAR Sprint Cup was set.
Kyle Busch finished second in another JGR Toyota ahead of the Team Penske Ford of Joey Logano and Aric Almirola in a Richard Petty Motorsports Ford. Dale Earnhardt Jr. completed the top five in a Hendrick Motorsports Chevrolet.
There were no last-minute surprises at RIR, with JGR dominating yet again and the same 16 drivers who were Chase eligible before the race holding onto slots in NASCAR's playoff round, which begins next week at Chicagoland Speedway.
The victory was the fourth of the season for Kenseth, tying him for the series lead with teammate Kyle Busch and Jimmie Johnson of Hendrick Motorsports. For his career, the Wisconsin driver now has 35 wins in 570 Sprint Cup starts.
"We were really superb in the long run, but we had to work for it pretty hard in the short run," said Kenseth. "I was disappointed to see the last caution. I knew it was going to be tough, but we were able to get the jump and get out front."
Kenseth said the victory came at the right time.
"Certainly, right now as a company we're on a roll," said Kenseth. "They've given me some fast cars here the last couple of months. … It's really good to come here and do everything right."
Logano started from the pole in his Team Penske Ford, flanked by the JGR Toyota of Kenseth. Behind them were Logano's teammate, Brad Keselowski, and Kenseth's teammate, Busch. Logano led the first 14 laps, then it was Kenseth's turn to move to the point, a place he would stay for most of the rest of the night.
After a caution, Denny Hamlin took the lead on a restart on Lap 126, with his three JGR teammates right behind him. But 13 laps later -- and after some spirited dicing among teammates -- Kenseth was back out front.
At Lap 200, the halfway point, Kenseth had a 4.202 second lead over Hamlin and Busch, and had led 163 laps.
After a debris caution, Busch passed Kenseth on a restart to take his first lead of the evening on Lap 218, but it took just nine laps for Kenseth to retake the lead. Despite a late caution for debris with 26 laps to go, Kenseth led all but one of the remain laps to put an emphatic explanation point on the victory.