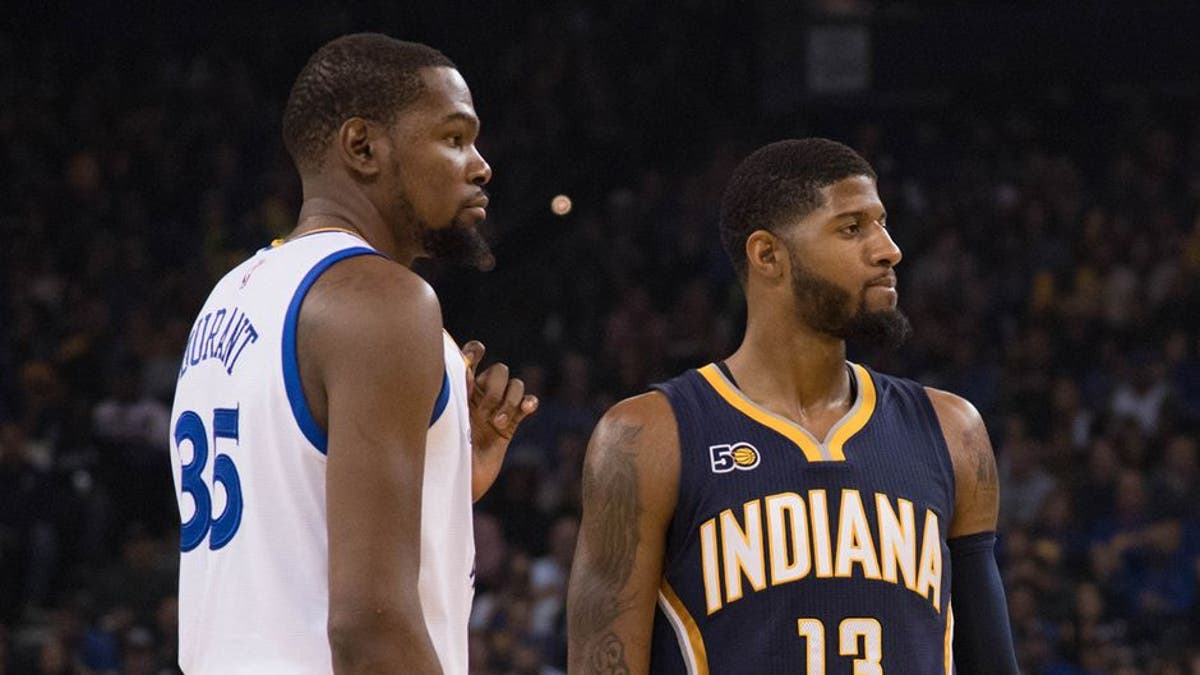 Playing alongside the reigning MVP Russell Westbrook is enough of a reason to be excited to play in Oklahoma City.
But Paul George also got some advice from a formerThunder superstar.
"KD was like, 'That place will blow you away,'" George told Sports Illustrated. "He told me, 'They can offer what other teams can't in terms of the people and the preparation and the facility, down to the chefs and the meals.' He was pretty high on them. He thought it was a first-class organization in every way."
The Pacers traded George to the Thunder last week for Victor Oladipo and Domantas Sabonis.
Despite rumors that George is interesting in heading to Los Angeles when he's a free agent next summer, he's focused on winning in Oklahoma City.
"I'm playing this game to win and build a legacy of winning," he said. "I've yet to do that. I'm searching for it. If we get a killer season in Oklahoma, we make the conference finals or upset the Warriors or do something crazy, Id be dumb to want to leave that."