Kai Forbath raves about 'kicker-friendly' environment in New Orleans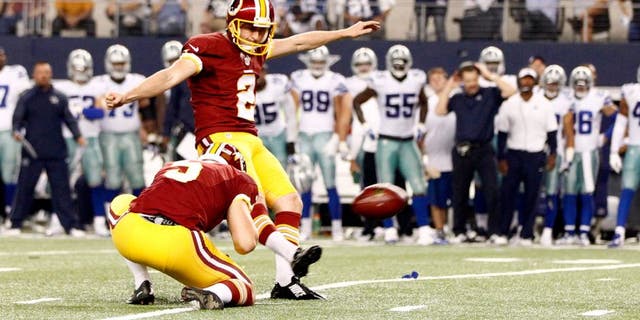 NEWYou can now listen to Fox News articles!
The new kicker for the New Orleans Saints sounds like a happy man. While the team parted ways with Zach Hocker after Week 6, they chose to sign Kai Forbath to replace him.
So, the question is, what does Forbath think about his new home? According to Joel A. Erickson of The New Orleans Advocate, he's pretty much loving it.
"It's pretty kicker-friendly, I'd say," Forbath told Erickson. "Thomas (Morstead) kicks off, you play most of your games indoors. I'm pretty happy with the situation that I'm in right now."
As Erickson points out, the Saints have gone through 10 kickers since Sean Payton has been the head coach. Fortunately, Forbath wasn't too concerned about that fact either.
"It's kind of weird to me," Forbath said. "I came from Washington, and they had the same kind of kicker situation, I think when I came in they had 19 kickers in 20 years or something like that. Then I realized why with their playing conditions and field and whatnot, but I don't get it here."
Forbath definitely sounds pretty confident, something that the Saints' kicking game badly needs at this point.
MORE NEWS: Want stories delivered to you? Sign up for our NFL newsletters.