Kaepernick believes running game should be a 'strength' in 2015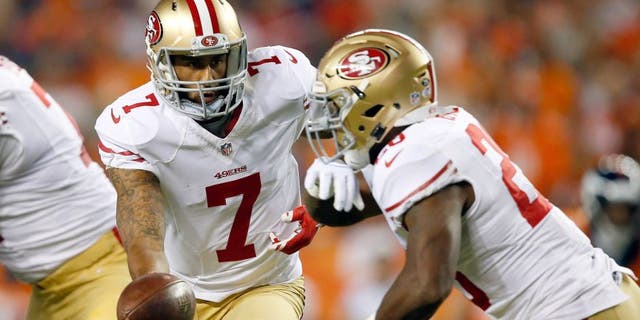 Even with Frank Gore gone and some new faces along the offensive line, Colin Kaepernick has faith.
Despite the lack of cohesion and experience playing together, Kaepernick believes the run game should be a strength for the team come fall.
"Even during the preseason with the different combinations we've had out there, we've been able to run the ball very well," Kaepernick said, via CSN Bay Area. "I think that'll be a strength for us. When they were in the game Saturday together, they did a great job for us during that two-minute drill. So moving forward, I think everyone is confident with what we have there."
In 2014, the 49ers ranked fourth in the league with 136.0 rushing yards per game and tied for third at 4.6 yards per carry.
It is the team's hope that the same success can be found once the regular season rolls around.
(h/t CSN Bay Area)