K-State QB is big, strong, but has never started at QB -- anywhere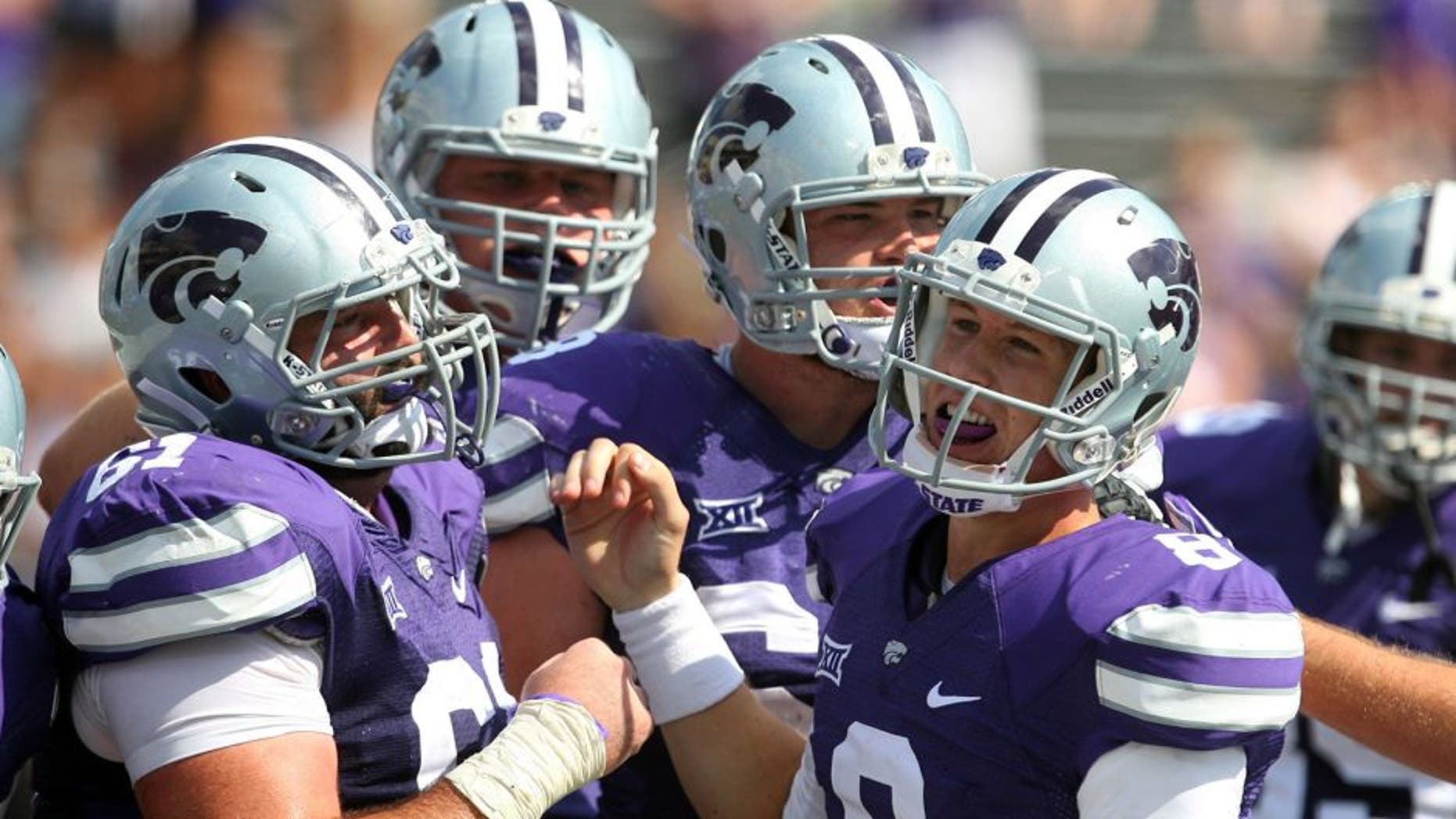 One day they might make a movie about Joe Hubener, Kansas State's 6-foot-5 starting junior quarterback from a small Kansas town.
Only Hubener has never started a single game at quarterback at any level. Let that sink in a minute.
In high school, Hubener was a big, tall strapping athlete who says coaches believed he was more valuable to his team playing receiver, tight end and defensive back than quarterback. He'd get under center now and again as the change-of-pace quarterback.
He wasn't supposed to start at quarterback this season for the Wildcats either. But that was before Jesse Ertz suffered a season-ending knee injury in the season-opener against South Dakota.
Now a team that contended for a piece of the Big 12 title to the last week of last season is under the direction of a guy who has never taken a snap the starting quarterback.
That changes Saturday when K-State plays at Texas-San Antonio.
"It's just another opportunity to prove people wrong," Hubener told reporters. "Ever since I was a little kid, I have been told I couldn't play quarterback. This is my opportunity to show them they are wrong about me and that I can come out and play quarterback and be successful at this level."
Hubener joined K-State as a walk-on, and according to the Kansas City Star, longtime Wildcats coach Bill Snyder never wavered where to play him -- quarterback.
"He was athletic and he had good size to go along with it," Snyder told reporters this week. "When we realized that he could throw the ball well, it was just all kind of a fit. We have always liked to have athletic quarterbacks, and his experience at other positions demonstrated that."
The journey begins Saturday, and maybe the start of the screen play, too.
(h/t Kansas City Star)