Joique Bell calls out Ameer Abdullah for autocorrect fail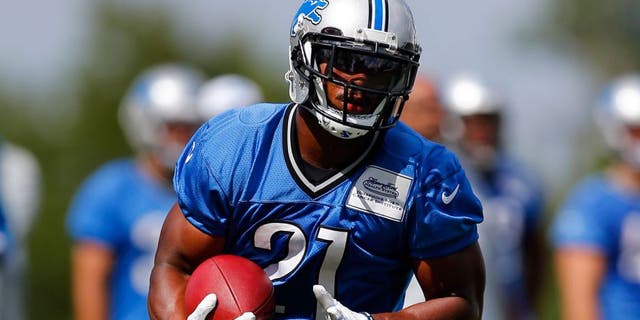 Detroit Lions starting running back Joique Bell returned to practice on Monday, after sitting out most of the summer on the physically unable to perform (PUP) list. Bell's backup, second-round rookie Ameer Abdullah, gave him a shout-out on Instagram upon his return.
Abdullah texted Bell to make sure the veteran noticed his love, but autocorrect turned the word "back" into "baby" and things got kind of weird. Bell didn't let Abdullah's embarrassing mistake go without sharing a screenshot of it on his Instagram account.
It's nice to know Bell and Abdullah have a healthy relationship off the field, but Lions fans are more interested in their split in the offensive backfield. Bell (5-11, 231 lbs.) is a bigger back who led the team with 860 rushing yards, while Abdullah (5-9, 203 lbs.) is an up-and-coming speedster.
If Bell and Abdullah's relationship on social media is any indicator of their chemistry on the field, the Lions should be just fine at running back in 2015.
(h/t Bleacher Report)