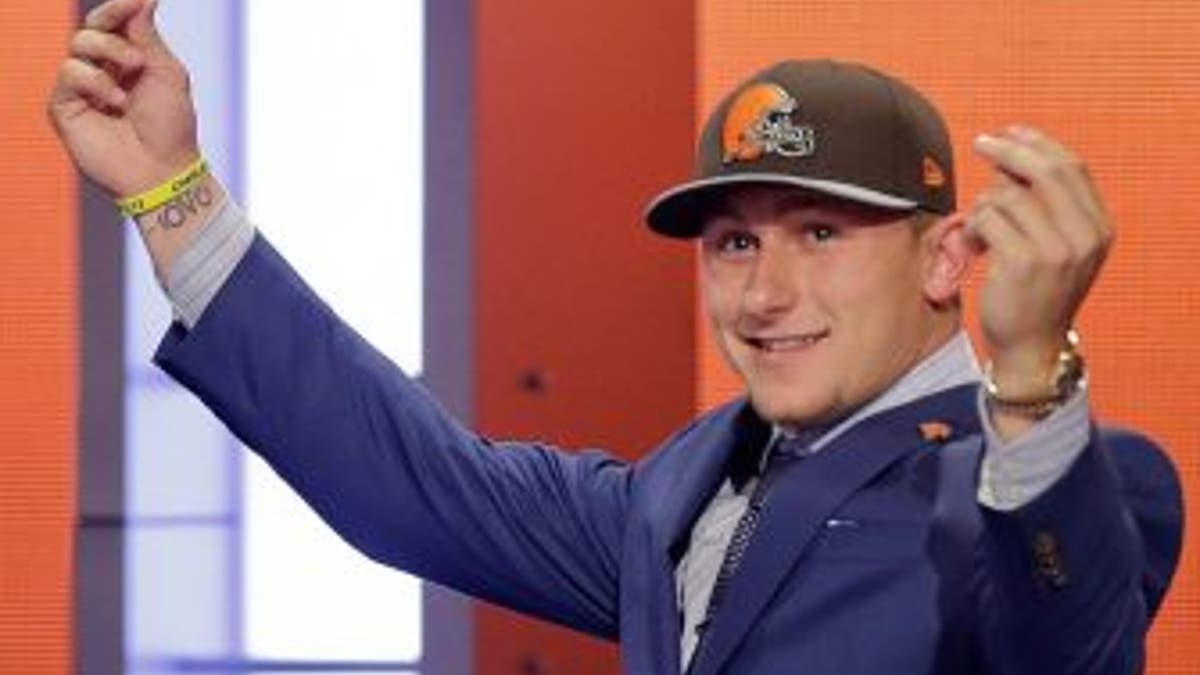 For one night, Johnny Football will become Johnny Baseball.
The Cleveland Indians announced that Browns rookie quarterback Johnny Manziel will throw out the first pitch before Wednesday night's game against the Boston Red Sox.
''Manzielmania'' has already hit Cleveland with full force, even though training camp won't open until late July. Fans will get their first glimpse of the celebrated Heisman Trophy winner from Texas A&M when he takes the mound at Progressive Field.
Surely his effort can't be can't be worse than 50 Cent, right?
The Browns moved up in the first round of the NFL draft to select Manziel with the 22nd pick. Manziel will battle hometown product Brian Hoyer for the starter's job in training camp. Hoyer is currently No. 1 on the depth chart and there's no guarantee Manziel, 21, will be the starter when the season opens on Sept. 7 at Pittsburgh.
Manziel's presence has already created quite a stir in a town that's been waiting for a franchise quarterback. The Browns' season-ticket base has grown by over 4,000 since the draft. His No. 2 jersey is on store shelves in the Cleveland area and is already one of the league's top sellers.
The Browns are already expecting huge crowds to watch Manziel in training camp, which will be held in suburban Berea, their year-round training headquarters. The team has announced plans to have fans register online to attend camp to deal with the anticipated demand.
The Associated Press contributed to this report.