John Elway said only Peyton Manning could replace Tim Tebow on Broncos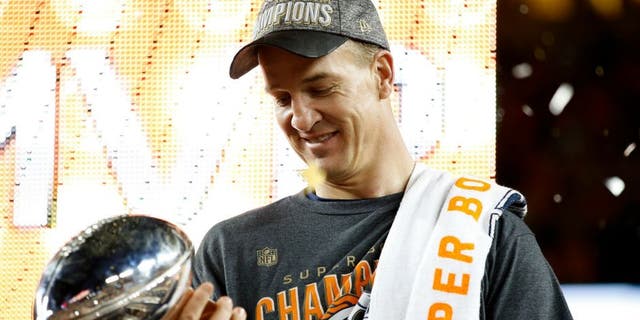 NEWYou can now listen to Fox News articles!
Denver Broncos general manager John Elway was in a virtual no-win situation in 2011, the height of Tebow-mania in Denver. But Elway understood that for the Broncos to succeed long-term, they needed a more proven pocket passer than Tim Tebow.
But how do you make a change after Tebow guided the Broncos to the playoffs and an unlikely 29-23 overtime victory against the Steelers in the AFC wild-card game? Elway told the Denver Post there was only one man the fan base would accept as a replacement -- Peyton Manning.
"Because (Tim) Tebow had such a fan base behind him -- there was probably only one guy that we could have replaced him with that people would understand," Elway said. "And that was Peyton Manning."
Looking back on the move, it seems like a no-brainer. Manning helped the Broncos to back-to-back Super Bowl appearances, winning the Lombardi Trophy in February.
But Tebow's walk-off touchdown throw to Demaryius Thomas on the first play of overtime turned him into a fan favorite.
Elway's long-term vision of the team worked out well in the end, though he's heading into this season with Mark Sanchez, rookie Paxton Lynch and Trevor Siemian battling for the starting quarterback spot. Do you think he still has Tebow's phone number?