John Elway Sacked by Alleged Ponzi Scheme, DA Says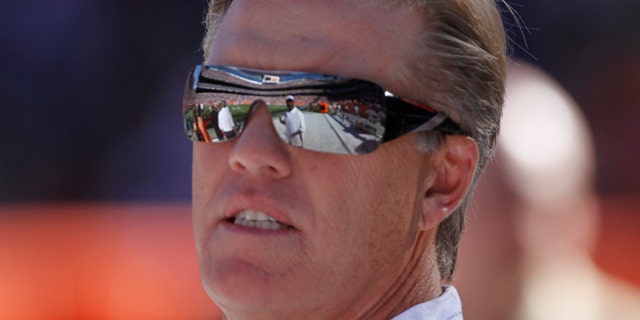 NEWYou can now listen to Fox News articles!
Hall of Fame quarterback John Elway was among 65 investors named in an alleged Ponzi scheme case against a former hedge fund manager in Colorado, according to the Denver Post.
The Denver district attorney charged 42-year-old Sean Mueller with violating the state's Organized Crime Control Act, securities fraud and two counts of theft.
Authorities told the paper that Mueller allegedly ran a Ponzi scheme where he lured new investors to pay off old ones. Officials believe that the losses total in the tens of millions.
According to an affidavit filed by the district attorney's office, 65 people -- including former Denver Broncos quarterback Elway -- invested nearly $71 million with Mueller since 2000.
It is not known how much Elway potentially lost in the alleged scheme. His agent and spokesman declined to comment to the Denver Post.