Joe Thornton finally managed to score on a goalie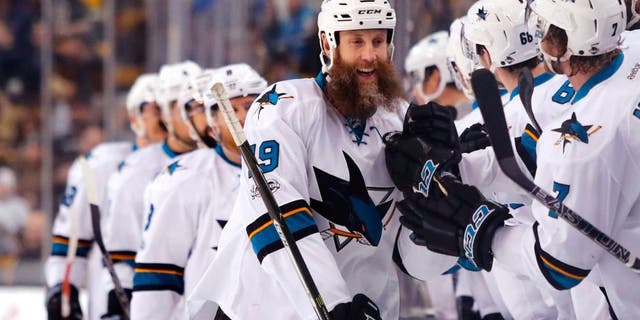 NEWYou can now listen to Fox News articles!
Veteran Sharks center Joe Thornton has never been known as a scorer, but he's had an especially tough time finding the back of the net this year. Thornton managed to score just three goals in the first half of the season. All three came on an empty net.
However, the 37-year-old finally beat a goalie for the first time on Thursday night in his 55th game of the season. He did so in impressive fashion, too, as Thornton sniped a top-shelf beauty past Tuukka Rask during the first period of the Sharks' contest in Boston. The great shot was tucked just under the crossbar to tie the game early.
Despite his lack of goal scoring, Thornton has remained an effective passer on San Jose's top line with 30 assists on the year. With that being said, he's on pace for just 50 points -- his lowest point total since his rookie year -- so the Sharks are likely hoping this gets the monkey off his back and helps him pick it up down the stretch.