Jimmy Johnson: Cowboys' problem is players don't have to answer to Jason Garrett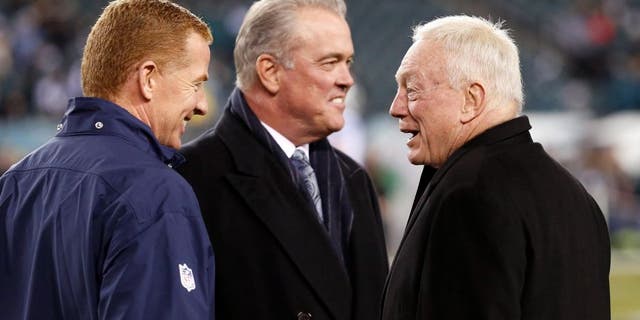 As a former coach of America's Team, Jimmy Johnson knows what comes with leading the Dallas Cowboys and working for Jerry Jones.
He doesn't envy the position that current head coach Jason Garrett currently finds himself in.
"When I was there all the players looked to me and they understood that I was going to either cut them or keep or fine them... they had to answer to me," Johnson said on 'FOX NFL Kickoff' on Sunday. "Now they don't really have to answer to Jason Garrett. They have to answer to Jerry Jones. I think in some ways (Jerry Jones) is an enabler."
The Cowboys are in the midst of a six-game losing streak and numerous locker room distractions have surfaced this season. Dez Bryant, who missed five games with a foot injury, has come back to play in the last two losses, but this week exploded on a reporter during a media session.
Bryant and Greg Hardy got into it on the sideline during a loss at the Giants three weeks ago, as well, but Hardy's tumultuous offseason has also cast a pall over the Cowboys season.
In addition, during the loss to the giants, what precipitated the Bryant/Hardy encounter was the defensive end knocking a clipboard out of special teams coach Rich Bisaccia's hands.
"That wouldn't have happened" if Johnson were coach, he said.
Cowboys great Roger Staubach has spoken out about Hardy, too.
At this rate, even if Tony Romo can be effective and return next week, the Cowboys' season may already be over.