Jimmy Butler tips in game-winner for overtime victory over Pacers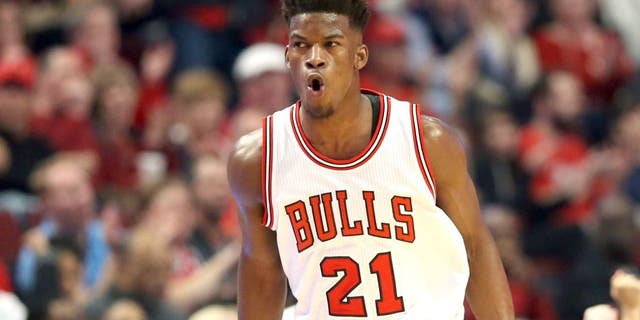 Fred Hoiberg may or may not be a better fit to coach these Bulls than his predecessor. But the play he drew up at the end of overtime against the Pacers on Wednesday was absolutely gorgeous.
Pau Gasol gets the inbound pass out near the three-point line, and immediately lobs it to a cutting Jimmy Butler on the baseline, who uses just enough finesse to get it to go, and the bucket gave the Bulls a hard-fought 102-100 home victory.