Jimmy Butler breaks his silence about his trade from the Bulls to Timberwolves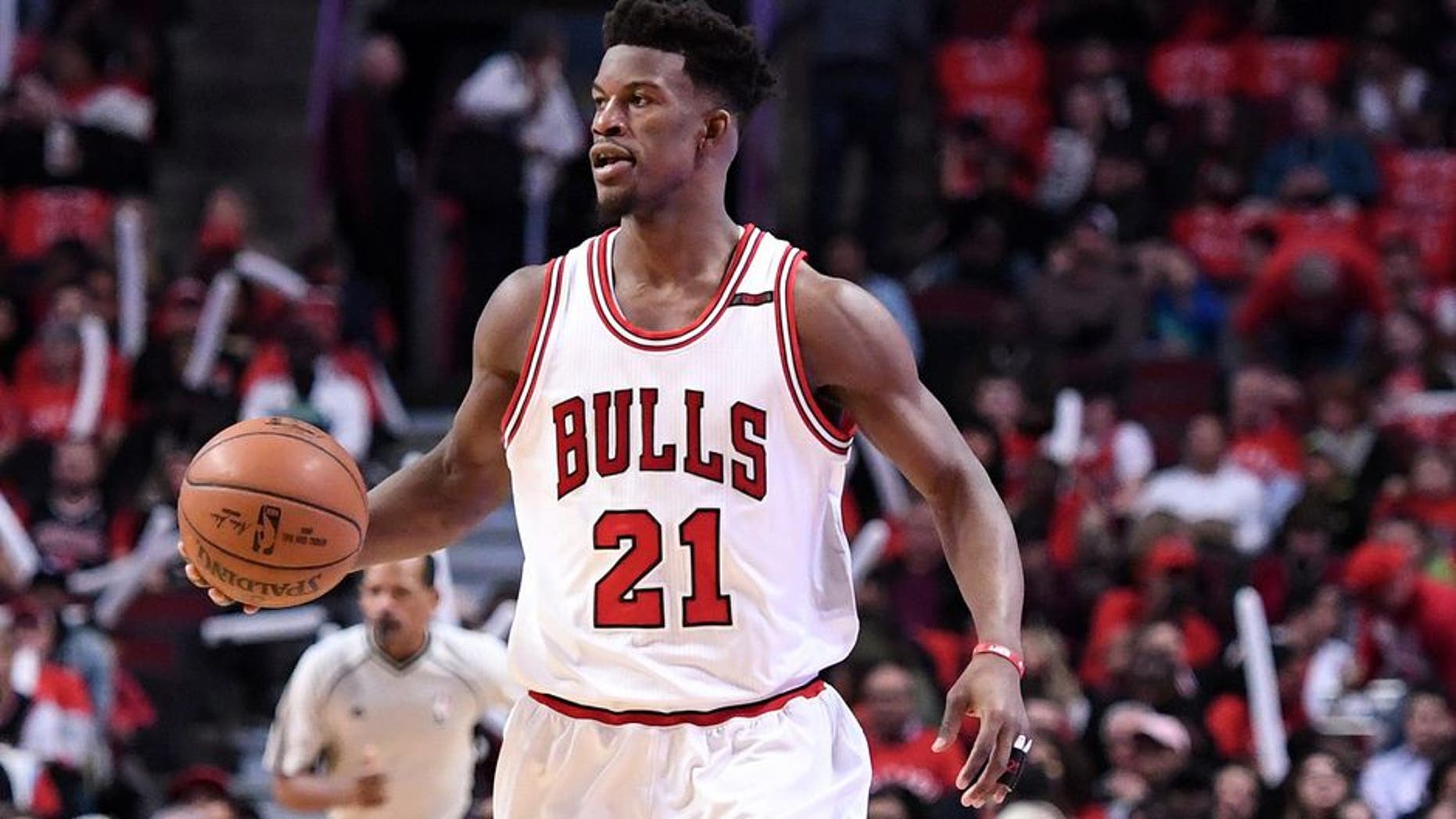 Jimmy Butler was dealt from the Bulls to the Timberwolves during the NBA Draft on Thursday night when he was vacationing in Paris.
He finally broke his silence about the trade which was widely criticized in terms of the Bulls return on Friday night in a conversation with the Chicago Sun-Times.
Its crazy because there was me talking with guys about Cleveland, then all the outside rumors with Boston, Minnesota, Phoenix, then the feeling that Im not going anywhere, Butler told the Sun-Times. I mean, I had so many people telling me what could possibly happen, but I just got to the point where I stopped paying attention to it.
Its crazy because it reminds you of what a business this is. You cant get mad at anybody. Im not mad Im not. I just dont like the way some things were handled, but its OK.
Butler also would prefer if everyone would refrain from calling him the face of the franchise in Minnesota, where he will be reunited with former Bulls coach Tom Thibodeau.
It doesnt mean a damn thing, Rose told the Sun-Times. I guess being called the face of an organization isnt as good as I thought. We all see where being the so-called face of the Chicago Bulls got me. So let me be just a player for the Timberwolves, man. Thats all I want to do. I just want to be winning games, do what I can for my respective organization and let them realize what Im trying to do.
Whatever they want to call me ... face ... I dont even want to get into that anymore. Whose team is it? All that means nothing. You know what Ive learned? Face of the team, eventually youre going to see the back of his head as hes leaving town, so no thanks.
Butler, 27, was a first-round pick (30th overall) by the Bulls in 2011 and had spent his entire six-season career in Chicago prior to the trade. He is a three-time All-Star, a three-time selection for the NBA All-Defensive Second Team and an All-NBA Third Team selection this past season.
He has averaged 15.6 points, 4.8 rebounds, 3.1 assists and 1.5 steals per game for his career. This past season was his best, with 23.9 points, 6.2 rebounds, 5.5 assists and 1.9 steals per game.
Butler shared this farewell to the fans in Chicago and the franchise on Friday: