Jimmie Johnson faces snow problem in NYC: 'Dude, where's my car?'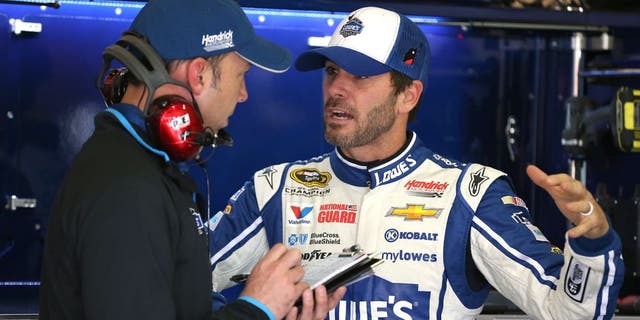 Usually, it's snow big problem in New York City. (Sorry, couldn't resist).
But seriously, folks, New York usually is well equipped to handle whatever Mother Nature can dish out.
Same with six-time Sprint Cup champion Jimmie Johnson. He's usually ready and willing to handle whatever problems he faces on the track and off.
But when he went looking for his car on a New York street recently, he faced a dire situation that even his crew chief, Chad Knaus, could not have helped him solve. His car was buried under nearly 30 inches of snow (John F. Kennedy airport in New York reported that at least 27.7 inches had fallen as of Saturday night).