Jim Caldell touts Lions' leadership as a strength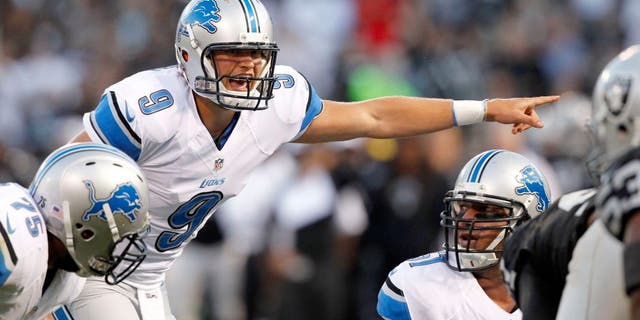 Jim Caldwell has seen a lot since reaching the NFL ranks in 2001, so he notices when things fall outside the norm. This year's Detroit Lions team, for example, has unusually strong leadership.
"Very rarely do you get in a situation where you have more than one leader in a room and we have several in every single room," Caldwell said, per Justin Rogers of MLive.com. "I think the recipe is there. It's just a mindset from here on out."
At 27 years old, Matthew Stafford is coming of age at quarterback. Wide receivers Golden Tate and Calvin Johnson are also fine leaders; Tate is vocal, while Johnson leads by example. On defense, the Lions have a handful of helpful veterans, too, namely Haloti Ngata on the line, Stephen Tulloch at linebacker and Rashean Mathis in the defensive backfield.
"The guys in our locker room, it's up to them to keep the focus on the field and they've done a great job of that," Lions team president Tom Lewand said, via MLive.com. "When our leaders embrace that and they set the standard, it makes it really easy to keep the focus on football and not on other things."
This year, the focus is to claim Detroit's first ever NFC North title.
(h/t MLive.com)