Jets' use of Decker on punt returns shows need for help at that spot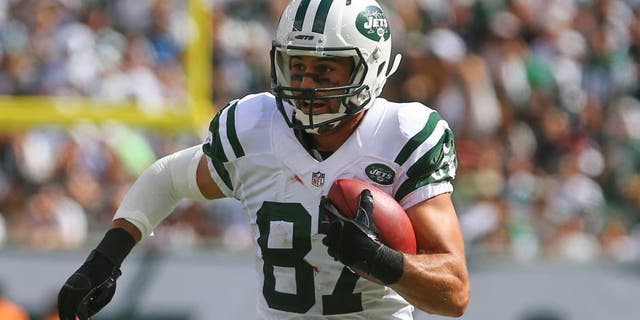 The New York Jets appeared to get on track in their 28-18 win over the New York Giants on Saturday, as both the offense and defense looked better than they did in the previous two games.
On special teams, however, there's still work to be done as evidenced in Saturday's game -- particularly with regards to punt returns. In what was a puzzling move, Todd Bowles and the Jets coaching staff sent wide receiver Eric Decker back to return punts.
According to ESPN's Rich Cimini, Decker was told to call for a fair catch every chance he got, but the experiment looked to be a huge disaster. Decker returned the first punt for zero yards after misplaying it, while he muffed the second kick. He looked very uncomfortable on the second opportunity as he tried to catch it while he was turned sideways.
So why did the Jets send Decker back there to return punts? That's not exactly clear, but it probably won't happen often -- if at all -- once Jeremy Kerley returns from a concussion. Surely, the Jets have to have better options than to send their No. 2 wide receiver back there to return punts. And he doesn't sound like he wants to be back there, either.
"I'll try to get better at it," Decker said via Dom Cosentino of NJ.com. "But, hopefully, we'll find a guy."
Second-year receiver Walter Powell is on the roster bubble, but he's clearly a solid return man. After the Jets pulled Decker from return duties, Powell took a punt back 54 yards to the house.
Saturday's display on special teams shows the Jets' need for a dynamic return threat -- whether he's on the roster currently or a free agent before the season begins. Regardless, the Jets can't afford to have Decker (uncomfortably) returning punts.
(h/t NJ.com)