Jets' Todd Bowles is unimpressed: 'We haven't accomplished anything'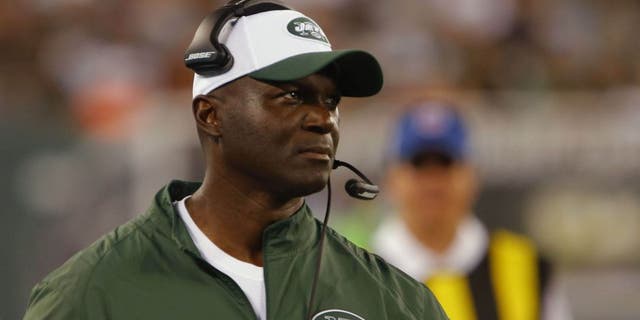 NEWYou can now listen to Fox News articles!
The New York Jets are currently second in the AFC East with a 3-1 record, and they look like a potential playoff contender. The defense has been stout and forced turnovers left and right, while the offense hasn't yet hit full stride.
Even then, the Jets have to be pleased with starting 3-1. Head coach Todd Bowles, however, is not.
"We understand we've only played one quarter of the season and all we did is get off to a good start," Bowles said via the New York Post. "We haven't accomplished anything. We know we have a lot of work to do. Our mindset is such."
It's the Jets' best start in five years, but Bowles and the rest of the team have remained "mature" and haven't begun celebrating yet. There are still 14 games remaining on the schedule, and the team has more growing to do.
"I think we're growing together," Bowles said. "I think everybody is starting to realize that we can become a good team, but we've got to cut out a lot of mistakes ahead and we have a long haul to go. It's not going to happen overnight. But the guys are getting a lot more confident."
The Jets are entering their bye week after the trip to London, so it's a pleasant break for many. They'll come off the bye to face the 2-2 Washington Redskins before paying a visit to Tom Brady and the New England Patriots.
MORE NEWS: Want stories delivered to you? Sign up for our NFL newsletters.