Jets safeties Pryor and Bailey out, CB Cromartie doubtful vs. Bills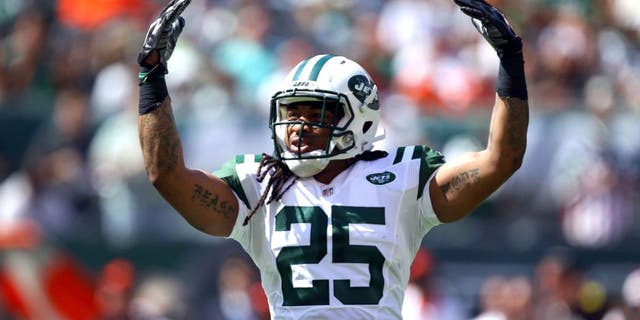 The Bills will likely face a depleted Jets secondary on Thursday night. Danny Wild USA TODAY Sports
The New York Jets' secondary will be far from healthy against the Bills on Thursday night. Safeties Calvin Pryor and Dion Bailey have already been ruled out for the game, while cornerback Antonio Cromartie is doubtful.
Pryor and Bailey are both dealing with high ankle sprains, an injury that has kept Pryor out for the past two games. Rontez Miles "might" get the start at safety if Marcus Williams is forced to play cornerback due to Cromartie's injury.
Cromartie left Sunday's game against the Jaguars with a deep quadriceps bruise and hasn't practiced all week. He's had his struggles this season, but there's no doubt Todd Bowles wold like to have him out there.
On the bright side, the Jets activated cornerback Dee Milliner ahead of Thursday's game and could play in his first game in over a year. Additionally, after returning last week, Nick Mangold is expected to start once again this week.