Jets, Giants sue to block New Jersey megamall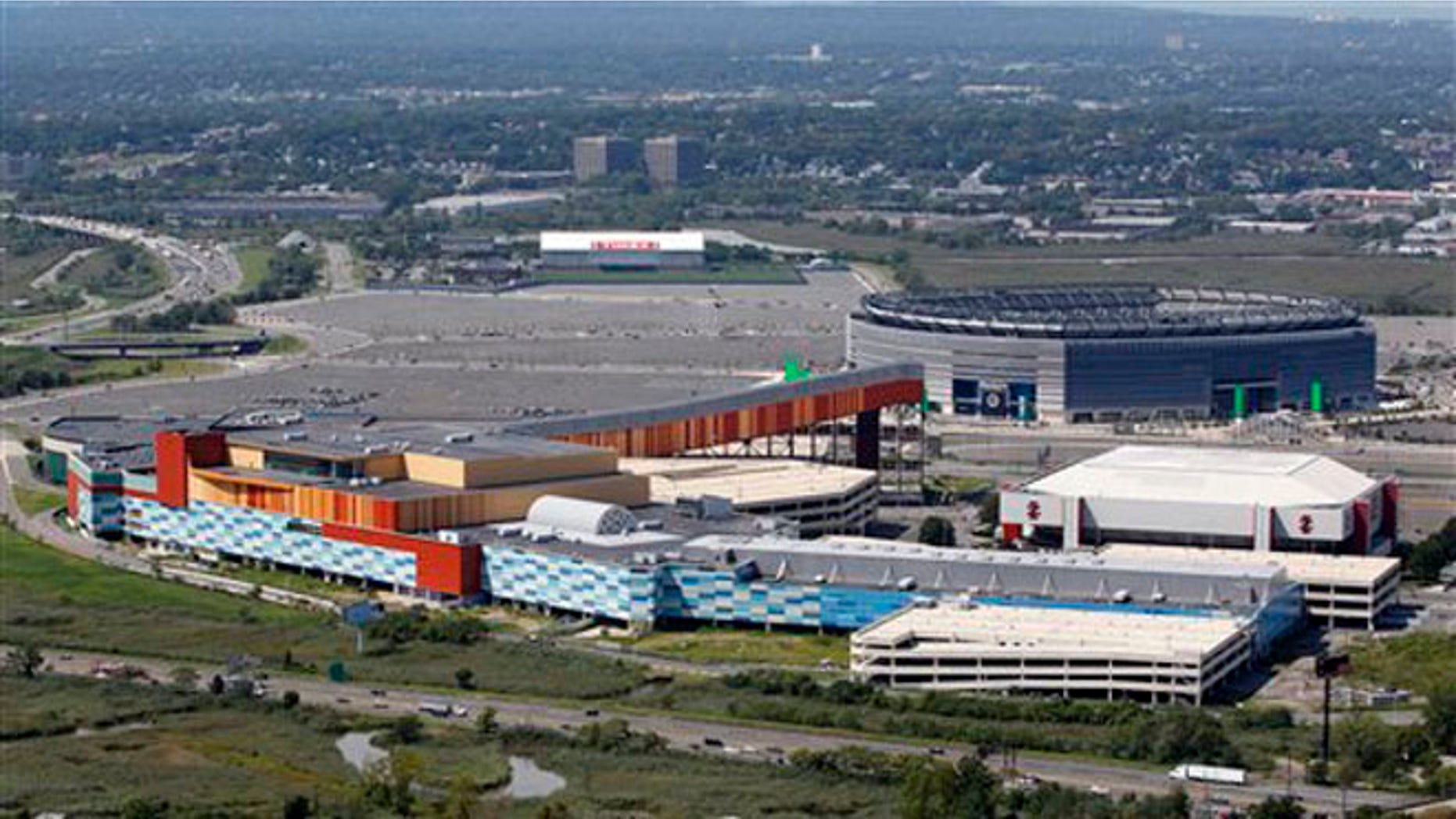 NEWARK, N.J. – New Jersey's two NFL teams have filed an injunction to block what they claim would place the largest shopping mall in the world in their backyard, arguing it would create epic traffic problems and interfere with game days.
Officials from the New York Giants and the New York Jets said the proposed "American Dream Meadowlands" megamall violates an agreement that grants them approval of any expansion plans at the Meadowlands complex, located about 10 miles west of New York City in East Rutherford. The mall site sits across a highway from the $1.6 billion MetLife Stadium where both teams play and where the 2014 Super Bowl is slated to be held.
Lawyers representing the teams claim the project will create "a transportation nightmare" that will adversely affect football fans, according to the injunction, filed Friday in superior court in Bergen County
"We are disappointed that this issue could not be resolved prior to filing suit," Jets co-owner John Mara said in a statement. "Yet, we cannot allow any actions to negatively impact our fans' commute, tailgating and game day experience."
The teams claim their $1.6 billion investment in the new stadium and in New Jersey "represents the largest private investment in any professional sports stadium in the United States," adding that they were pursuing their rights to ensure "the game day experience of our loyal fans would never be compromised by the neighboring development."
The suit argues that a projected annual attendance of 55 million visitors to the new mall exceeds the scope of the original proposal, the troubled retail and entertainment project formerly known as Xanadu, whose multi-patterned, colorful exterior still sits, uncompleted, along the New Jersey Turnpike.
The new developers, the Alberta, Canada-based Triple Five, which owns the Mall of America near Minneapolis and the West Edmonton Mall in Alberta, want to transform the Meadowlands site into a 3 million square foot megamall filled with shops, restaurants, nightclubs, a 26-screen movie theater and 3,000-seat performing arts theater, indoor glass-domed amusement and water parks, a skating rink and a ski slope with real snow.
The injunction, which aims to halt construction at the site, claims that Triple Five's plan violates a 2006 cooperation agreement granting the stadium owners the right to approve any expansion plans. The team owners said attempts to meet and negotiate with Triple Five over the site had been unsuccessful.
Triple Five officials called the lawsuit "frivolous," and said it was an insult to New Jersey taxpayers and those hoping for jobs constructing or working at the mammoth new complex.
"In suing the State of New Jersey and our company, the teams have revealed they want to exert monopolistic control over the entire complex," a company statement said. "They want to tell us when and how we can operate our business. I am sure they would not want us to tell them when they can play their football games."
The company said its year-round entertainment complex "is perfectly compatible with their occasional use of their stadium," and added that although the teams wear the words "New York" on their uniforms "they need to consider what is best for New Jersey, its citizens and taxpayers."
Several northern New Jersey officials also blasted the teams for filing suit to stop a project they said would bring needed jobs and revenue to the area.
"It's a telling sign that these two New York-based teams are throwing up legal roadblocks to an economic enterprise that will benefit thousands of people in the region," said East Rutherford Mayor James Cassella. "They don't want to be good neighbors. They just want to exploit New Jersey."