Jets DE Wilkerson tweets positive update on condition of broken leg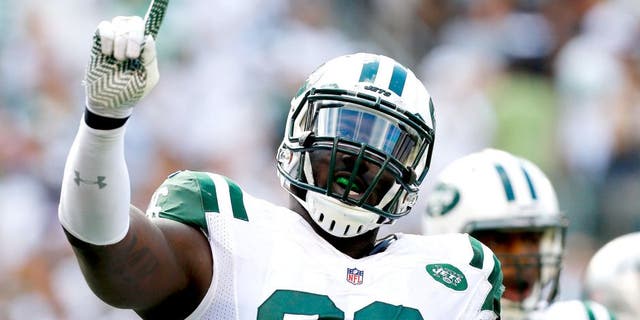 New York Jets defensive end Muhammad Wilkerson gave prospective suitors an update on his medical condition Thursday.
Wilkerson, who suffered a broken leg in the regular-season finale versus Buffalo that required surgery two days later, is due to become a free agent and apparently wants to allay concerns of any team interested in signing him.
The 6-foot-4,, 315-pound Wilkerson tweeted Thursday that his leg responded great and that he is set to start his "rehab ahead of schedule" following an examination by Dr. Robert Anderson in North Carolina.
Coming off a career-high 12-sack season, Wilkerson could be slapped with the franchise tag by the Jets that will boost his salary into the $15 million range. It will also buy New York time to work out a long-term deal or a possible trade for Wilkerson, who has 36 1/2 sacks in five seasons.