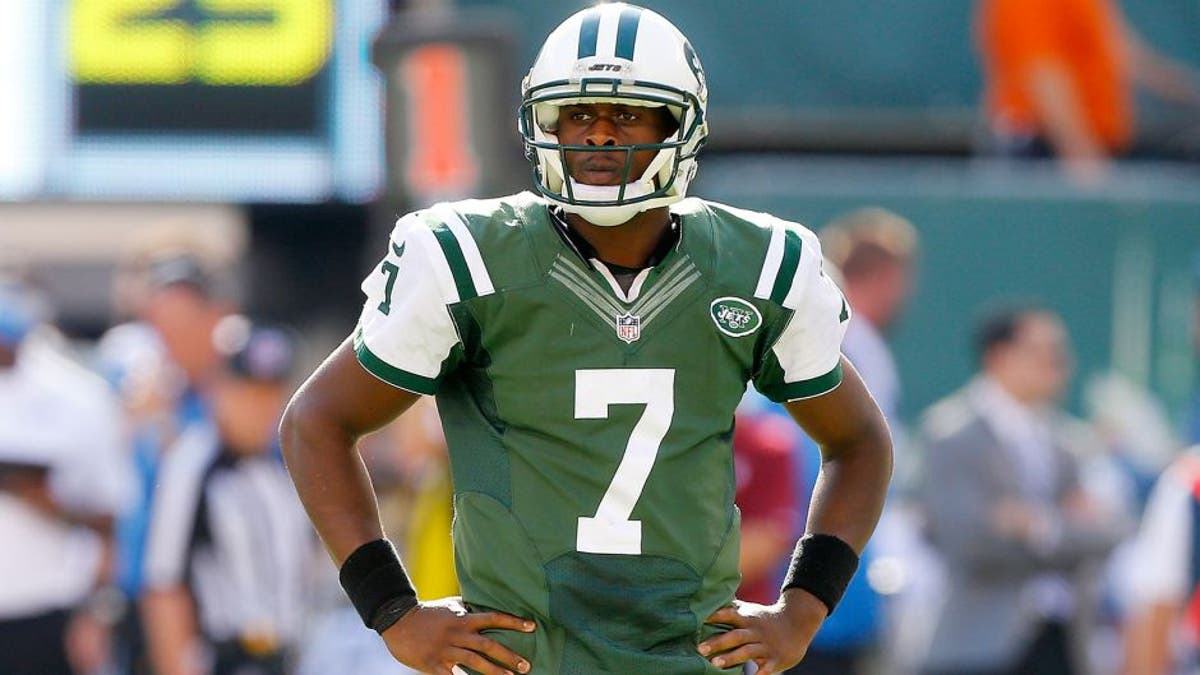 If Geno Smith gets the start Sunday, he'll have a veteran in his corner. Jim McIsaac Getty Images
It's unclear who the New York Jets will start at quarterback this week, but Geno Smith is a candidate for the job, if healthy.
With both Smith and Ryan Fitzpatrick dealing with injuries, Todd Bowles hasn't showed his hand on who will be the man under center against the Jacksonville Jaguars. If it is Smith, he's got at least one big supporter in the locker room.
In his weekly appearance on Showtime's "Inside the NFL," Marshall was an adamant supporter of Smith -- and it's nothing new. He backed Smith when the IK Enemkpali incident happened, and he hasn't wavered on that since.
"When did I get here [with the Jets]?" Marshall said. "April? May? Since that day, I've been a fan of Geno Smith. I'm going to stick to that. I love him. I'm proud of the kid."
Marshall was especially proud of what Smith was able to do in a relief role against the Oakland Raiders on Sunday. After coming in for the injured Fitzpatrick, Smith completed 27-of-42 passes for 265 yards, two touchdowns and one interception. He didn't lead the Jets to the win, but that wasn't due to his performance.
"Now I'm not just going to take this stance because I'm his teammate," Marshall said. "But you take a kid who hasn't played all year and you throw him in that game, and look what he did."
There's no doubt in Marshall's mind that Smith is capable of being a solid quarterback, even after the Enemkpali debacle.
"Can we give a kid, a young kid, a second chance?" he said.
Seeing as the Jets stood pat at the trade deadline, it's clear they're confident in what they have at quarterback -- even with both players not 100-percent healthy. It's looking more and more like it will be either Smith or Fitzpatrick under center this week, and if it's Smith, Marshall will undoubtedly have his back.