Jets' Brandon Marshall doesn't think he'll ever shed past reputation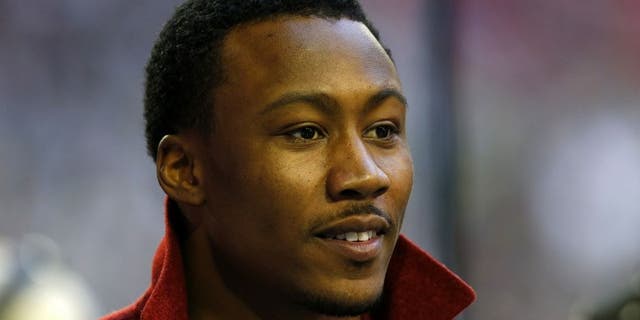 NEWYou can now listen to Fox News articles!
Early in Brandon Marshall's career, he was seen as a selfish, immature wide receiver who couldn't seem to get along with his quarterbacks -- namely Jay Cutler. With that came a reputation, and a bad one at that. He was suspended twice from 2008 to 2009 and has been traded three times in his career, yet it wasn't for a lack of talent.
Now it's been 10 years since Marshall came into the league and he's changed his ways, becoming a spokesperson for raising awareness of mental illness. However, regardless of what he does now, Marshall doesn't believe he'll ever be able to shake off his past reputation.
"If I drop a ball, if we don't win next year, it'll be the same stories written about me, because of my past," Marshall said. "So I don't believe I'll ever get past that, and that's something I have to live with."
Marshall has done nothing but impress since joining the New York Jets, setting team records and becoming a leader in the locker room. He came to New York with an open mind and couldn't be happier with the spot he's in.
"I came into this situation not wanting to build relationships, not wanting to get attached to anything, because I had a bitter taste in my mouth, as far as how things happened in Chicago," he said. "When I got in here, immediately, that changed. There was a [negative] perception around this building. I've got to tell you, this is the best locker room, the best team I've ever been on, as far as from a management standpoint."
Marshall has already said he hopes to finish his career in New York, and there's no reason why he shouldn't be able to do exactly that. He's 31 years old and has two years remaining on his contract, and there's always a possibility for an extension. Needless to say, the trade that brought him to New York has worked out great for both Marshall and the Jets.