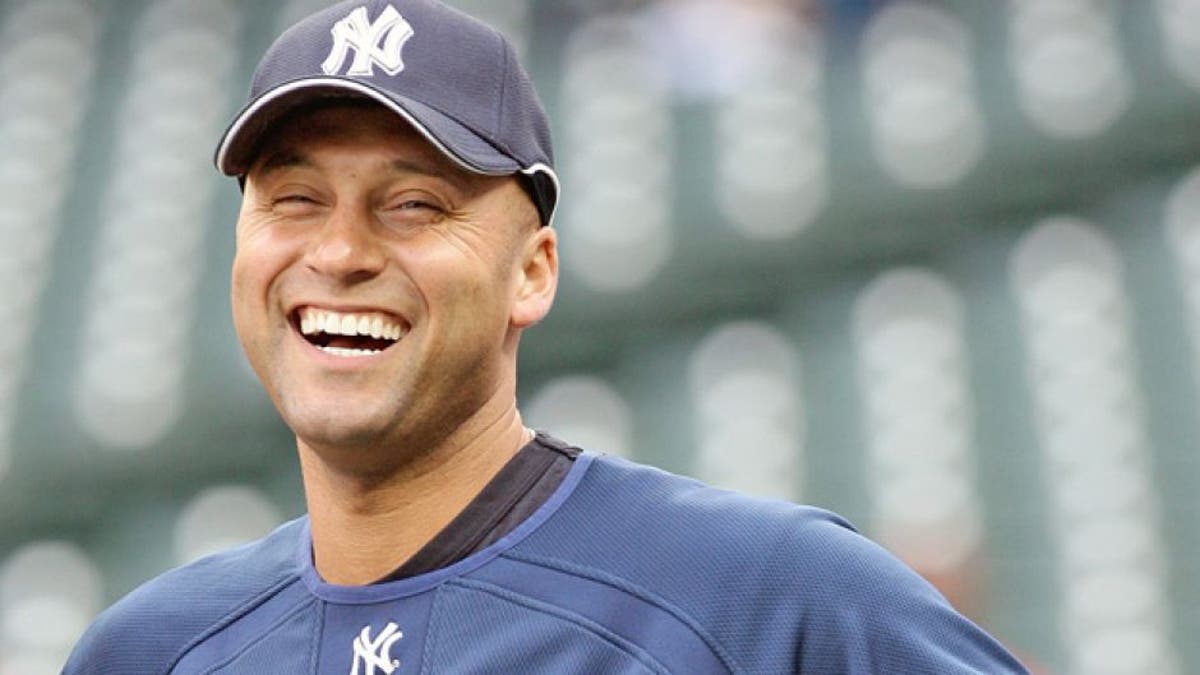 In a recent post for his website The Players' Tribune, future Hall of Fame New York Yankees shortstop Derek Jeter opened up about his life after baseball, which includes a new member of the Jeter family.
That new addition is Kane, an Italian Mastiff gifted to Jeter by his fiancée Hannah Davis. Kane joined the Jeter household in January and now weighs over 100 pounds:
"I had no idea what I was in for as a new dog owner," Jeter wrote. "He was a Christmas gift last year from my fiancée, whose family had Mastiffs growing up. I've never owned a pet in my life."
Turns out Jeter has always been afraid of dogs, a fear he attributes to the 1983 movie "Cujo" as well as not growing up with pets. Think Jeter is a wimp? Here's a clip from "Cujo," an adaptation of Stephen King's same-named novel:
In the article, Jeter explores the life of a large dog owner, which sometimes involves moving the furry tractors off your lap so they don't stepped on major organs.
Jeter has come a long way with animals. You may recall he previously admitted a fear of cats:

Anyhow, things seem to be going well for the former Yankees captain who, of course, is also spending his retirement with the aforementioned Hannah Davis.