Jessica Mendoza makes baseball and broadcast history at AL wild card game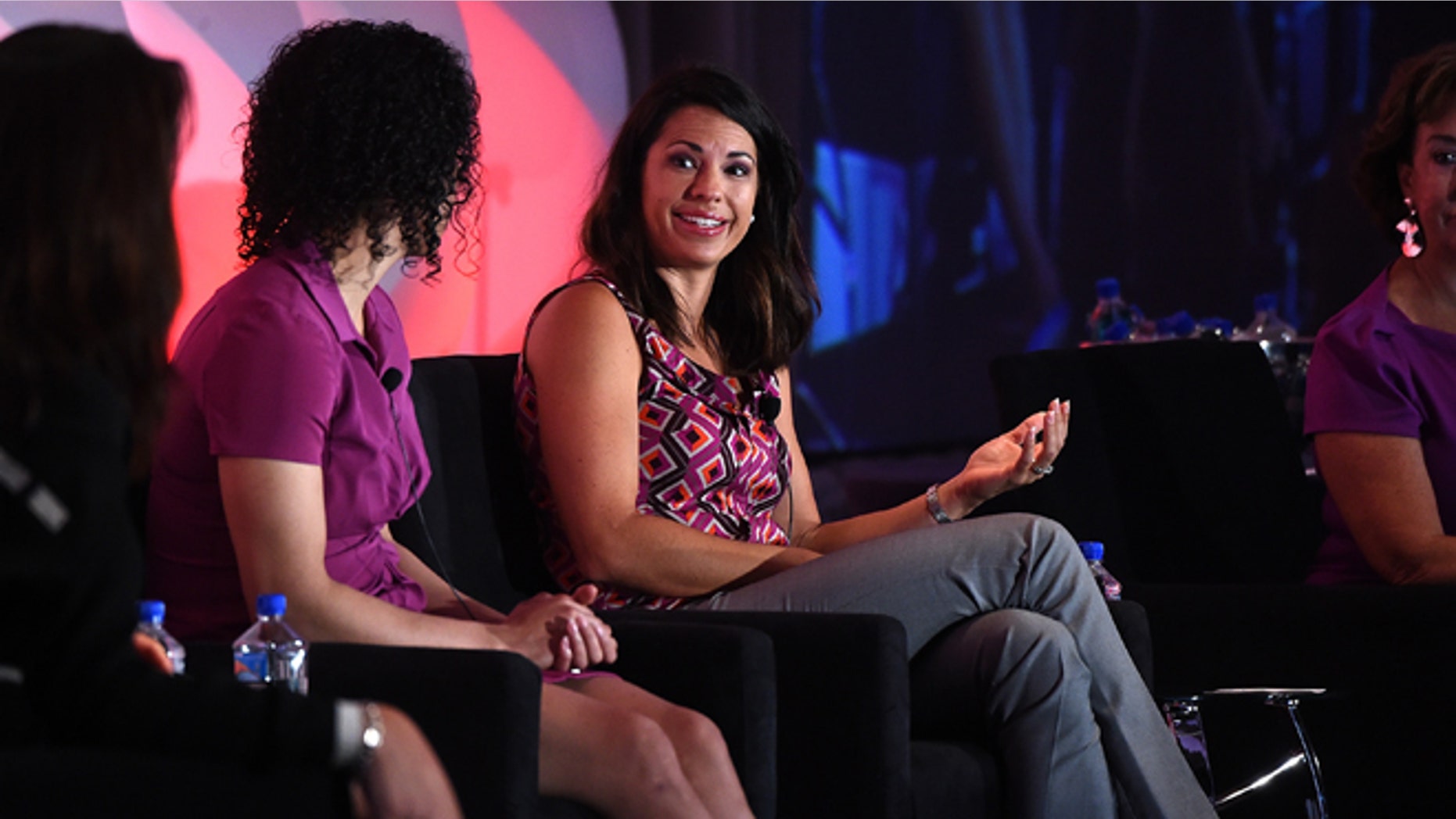 At Tuesday night's American League wild card game between the Houston Astros and the New York Yankees, it was a Latina softball player who made history.
Jessica Mendoza, a gold- and silver-medal winning Olympic softball player and current baseball analyst for ESPN, became the first woman to call a nationally-televised postseason game on Tuesday night at Yankee Stadium.
Not that she's very focused on the achievement.
"I just want to be an analyst," Mendoza told MLB.com before the game. "If I get wrapped up in everything else about being in the booth, I'm not doing my job."
She excelled right off the bat during the telecast, when the leadoff hitter in the top of the third inning, Astros right fielder George Springer settled into the batter's box to face Yankee starter Masahiro Tanaka.
"I like the approach right now of Springer," Mendoza said, noting that he was positioning himself as far back as he could. She explained that's "so he can pick up that split fastball and see when it's out of the zone and not chase it." Seconds later Springer launched a rocket to center field for a double.
Mendoza, who is Mexican-American and grew up in Southern California, joined Dan Shulman and John Kruk as a regular analyst on ESPN's "Sunday Night Baseball" late in the season, replacing Curt Schilling, who was suspended by the network for comparing Muslims to Nazis on a Facebook post.
She was a four-year First Team All-American while at Stanford University, and went on to win a gold medal at the 2004 Athens Olympics and a silver at Beijing in 2008.
She began her ESPN career eight years ago as color analyst for the Women's College World Series. She has also served as an ESPNU sideline reporter and as an analyst on "Baseball Tonight."
Like us on Facebook