Jeremy Pruitt attempting to even his record against ULM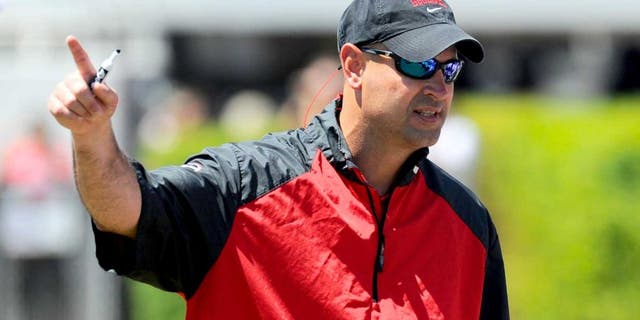 Any doubt that Georgia's defensive coordinator isn't taking the opener against Louisiana at Monroe seriously need only look back Nov. 17, 2007. In case you've forgotten, Alabama actually lost at home to ULM and Jeremy Pruitt was a member of the defensive staff at the time.
"I've coached against Louisiana-Monroe one time and [I'm] 0-1," Pruitt said according to 247Sports. "So don't matter who our opponent is, we're worried about Georgia. The guys who are ready to play, we're going to play them. They guys who are not, we won't."
Barring any shocking results Saturday, Pruitt will leave Sanford Stadium with an even record against the Warhawks. Motivation enough for the Bulldog coach, but what about his players? Is there any concern that the players could let a similar slip up occur by not taking their opening opponent seriously?
"I don't think we need any motivation for our guys. Our guys are excited to play," Pruitt said. "To me, if you're a competitor -- and I think we have a lot of competitors on our football team -- the chance to go out and play, it don't matter who you play. You want to go compete, so I think our guys are excited."
Pruitt certainly know firsthand not to overlook ULM. Expect his players to follow his lead this weekend in a rout, which will even the score for their coach.
(h/t 247Sports)