Jen Welter's coaching shirt displayed in Pro Football Hall of Fame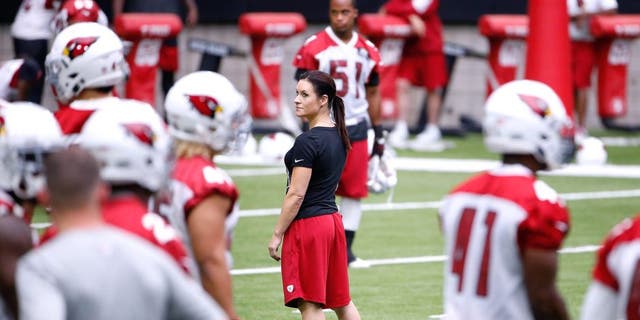 NEWYou can now listen to Fox News articles!
Jen Welter made history in becoming the first female coach in the NFL.
Now the coaching shirt she wore from the Cardinals-Chiefs game on Aug. 15 is on display at the Pro Football Hall of Fame.
"This has been fantastic," Welter said, via the team website. "This is such a great group of guys to really embrace what could have been a challenging situation ... These players and coaches have been fantastic. It's been a dream come true."
Indeed, a dream come true, and perhaps Welter has paved the way for future women to coach in professional sports.
(h/t ESPN)