Jeffrey Earnhardt lands sponsor, throwback ride for Talladega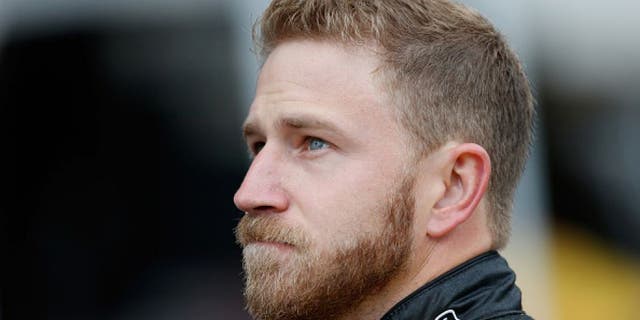 This is interesting: Sportswear brand Starter will sponsor Jeffrey Earnhardt for two races this year, with the relationship "possibly ongoing for 2017."
Earnhardt, the grandson of the Dale Earnhardt and nephew of Dale Earnhardt Jr., will drive the Starter-sponsored No. 83 BK Racing Toyota this Sunday at Talladega Superspeedway on Sunday and then again in next month's season-ending race at Homestead-Miami Speedway.
The car will carry a throwback paint scheme that's a tribute to Jeffrey's grandfather.
Earnhardt's crew chief in those two races will be Doug Richert, who was the crew chief for Dale Earnhardt's first of seven NASCAR Premier Series championships in 1980.
"I'm really excited to drive the No. 83 Starter Toyota Camry for the Fall race at Talladega," said Earnhardt in a statement released by the team Monday. "It's my first Cup Series race at Talladega, my first race with BK Racing, the first time anyone from our family competes in a Toyota and it's the 25th anniversary of my grandfather's (1991) victory at Talladega."
Jeffrey Earnhardt has 19 career Sprint Cup starts, with a best finish of 26th at the recent Bank of America 500 at Charlotte Motor Speedway.